Current Affairs 2021: Today Current Affairs GK

:-
Welcome to the Current Affairs Section of Adda247. Get Daily & Latest Current Affairs 2021 for UPSC, IAS/PCS, Banking, IBPS, SBI, RBI, SSC, Railway, UPPSC, RPSC, BPSC, MPPSC, TNPSC, UKPSC, APPSC, MPSC, KPSC and other competitive exams.
1.

A Book Titled "Kashmiri Century: Portrait Of A Society In Flux" Released

:-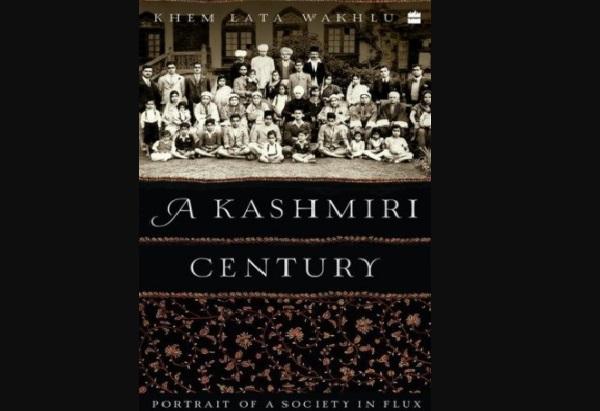 A book titled "Kashmiri Century: Portrait of a Society in Flux" authored by Khemlata Wakhlu. She is a writer, a political leader and a social worker, who has devoted the past fifty years to using her many talents to improve a lot of the people of Jammu and Kashmir.
The essence of the book

:–
A Kashmiri Century is a powerful and rare compilation of human-interest stories. Spanning a full century, it throws a compassionate light on the innocent and hard-working people who live in the beautiful valley of Kashmir.
The stories are all based on the author's personal experiences and her intimate understanding of what it means to be a Kashmiri-speaking native. They cover the period from the late 19th century to the present day.
None of the available political treatises has ever delved deeply into the sociological and the human sides of living in the valley.
The author's intimate insights into Kashmiri society, its evolution in an enticing, remote valley, and how her people dealt with Kashmir's bitter and tempestuous history, are sprinkled liberally across the book.
2.

Andhra Pradesh introduces SALT programme

:-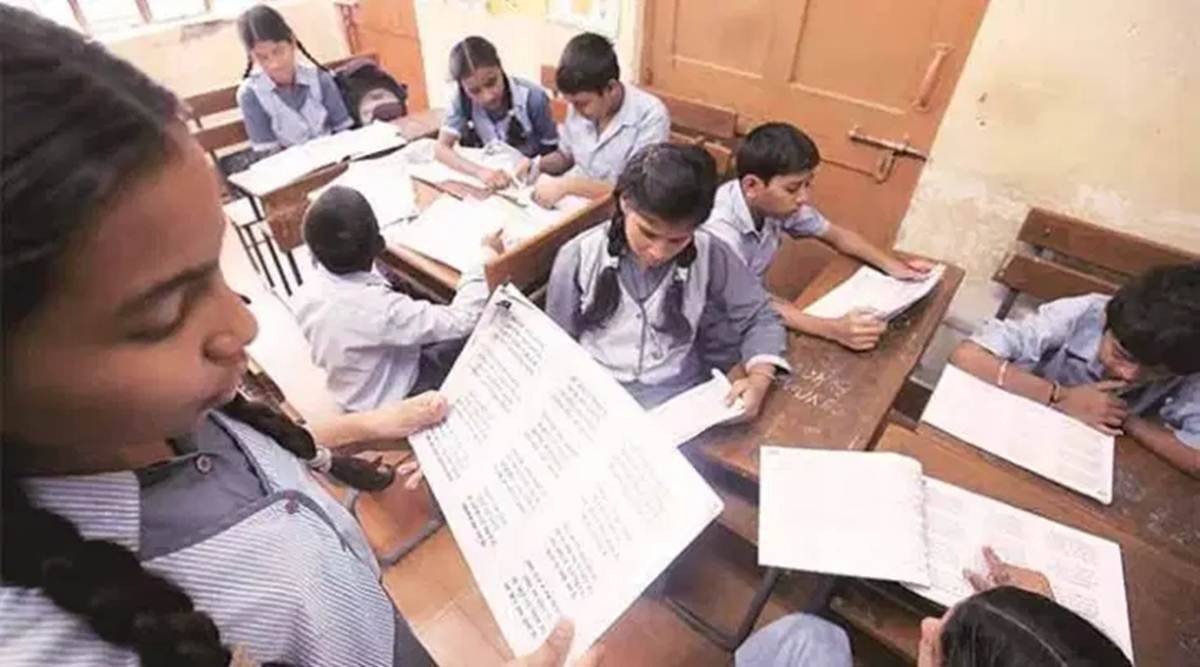 Andhra Pradesh has started a Supporting Andhra's Learning Transformation (SALT) programme to transform foundational learning in government schools for which the World Bank has approved a loan of 250 million dollars. The main objectives of the programme are strengthening foundation schools and providing training and skill development to teachers. Andhra Pradesh's public school education system has more than 40 lakh children and nearly 2 lakh teachers.
About the programme

:–
The five-year programme is result-oriented with the WB releasing funds after key goals are achieved. The government has converted all Anganwadis into pre-primary schools and attached them to the nearest schools.
The government's document on SALT documents several challenges to improving the learning outcomes.
These include inadequate facilities in schools and a need for increased focus on foundational learning, the need for upgrading teaching skills of teachers, improving teacher-student interactions in classes, and capacity development of state-level institutions such as the Andhra Pradesh State Council of Education Research and Training (SCERT), State Institute of Education Management and Training (SIEMAT) and District Institutes of Education and Training (DIETs).
The government is also setting up new administrative structures which will monitor the working of schools, like the AP School Education Regulatory and Monitoring Commission.
Important takeaways for all competitive exams

:–
Chief Minister of Andhra Pradesh: YS Jagan Mohan Reddy; Governor: Biswa Bhusan Harichandan.
3.

A book titled "Policymaker's Journal: From New Delhi to Washington, DC" by Kaushik Basu

:-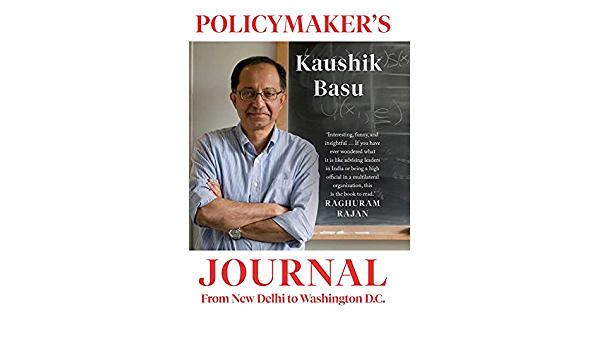 A book titled "Policymaker's Journal: From New Delhi to Washington, DC" authored by Kaushik Basu released soon. This book charts the course of Kaushik Basu's career over seven years, as he moved out of the cloisters of academe to the frenetic world of policymaking, first in India as Chief Economic Adviser to the Indian Government and after that as Chief Economist at the World Bank in Washington.
About Kaushik Basu

:–
Kaushik Basu is an Indian economist who was the Chief Economist of the World Bank from 2012 to 2016. He is the C. Marks Professor of International Studies and Professor of Economics at Cornell University. From 2009 to 2012, during the UPA government's second term, Basu served as the Chief Economic Adviser to the Government of India.
4.

WhatsApp appoints Manesh Mahatme as Head of Payments in India

:-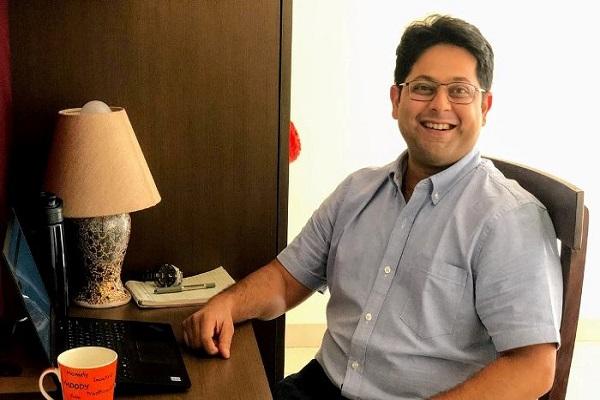 WhatsApp has appointed former Amazon executive Manesh Mahatme as a director to lead the growth of its payments business in India. As Director, WhatsApp Payments-India, Mahatme will focus on enhancing the payments experience for users, scaling the service and work towards contributing to the messaging app's vision of digital and financial inclusion in India.
Important takeaways for all competitive exams

:–
WhatsApp Founded: 2009;
WhatsApp CEO: Will Cathcart (Mar 2019–);
WhatsApp Headquarters: Menlo Park, California, United States;
WhatsApp Acquisition date: 19 February 2014;
WhatsApp Founders: Jan Koum, Brian Acton;
WhatsApp Parent organization: Facebook.
5.

Swedish PM Stefan Lofven resigns following no confidence vote

:-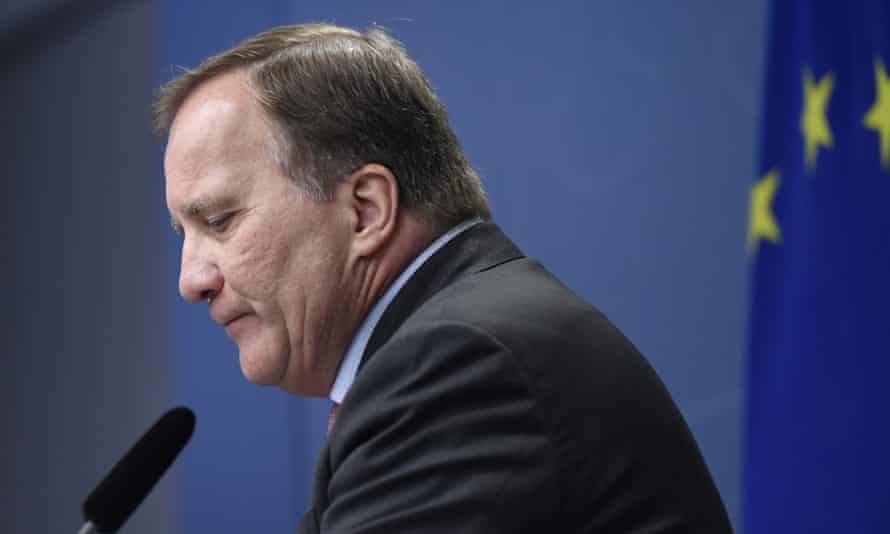 The Prime Minister of Sweden, Stefan Lofven, has announced his resignation on June 28, 2021, after he lost a confidence vote in parliament. The 63-year-old Lofven is the first Swedish government leader to be defeated by a no-confidence vote. He was serving as the prime minister of Sweden since 2014.The confidence motion was filed by the far-right Sweden Democrats after the Left Party said it was planning such a motion itself in protest against a plan to ease rent controls.
Important takeaways for all competitive exams

:–
Sweden Capital: Stockholm; Currency: Swedish krona.
6.

Two more complaints, call for legal action against Twitter India

:-
Twitter India's troubles continued on Tuesday after at least two more complaints being filed against the microblogging platform, and a political leader calling for legal action.
Twitter India Country Head Manish Maheshwari and news partnerships head Amrita Tripathi had been booked under Section 505 (2) of the Indian Penal Code and Section 74 of Information Technology (Amendment) Act 2008 for showing a wrong map of India on its website, on the complaint of a Bajrang Dal leader in Bulandshahr, Uttar Pradesh.
The issue revolves around a controversial map of India on the career section of Twitter, and showed Jammu and Kashmir and Ladakh as a separate country. This led to angry reactions on Twitter, and the microblogging platform removed the map on Monday night.
Later in the day, on Tuesday, Madhya Pradesh Home Minister Narottam Mishra said that he had asked the Director General of Police (DGP) to investigate the same issue and take legal action against Twitter for "distorting" India's map.
In a separate case, the Delhi Police registered an FIR against Twitter, based on a complaint filed by the National Commission for Protection of Child Rights (NCPCR). The complaint alleges that Cchild pornographic videos and links were available on Twitter.
News reports said the Deputy Commissioner of Police, Cyber Cell had been summoned Tuesday by the NCPCR for not taking action against Twitter despite repeated letters.
"Twitter has a zero tolerance policy for child sexual exploitation (CSE) and we have a proactive approach to combating sexual exploitation of minors on our service. We have been at the forefront of responding to the evolving challenge of preventing the exploitation of children on the Internet and will continue to aggressively fight online child sexual abuse, as well as invest in the technology and tools that are essential to stay ahead of this issue. We will continue to invest in proactive detection and removal of content that violates the Twitter Rules and work with law enforcement and NGO partners in India to tackle the issue," said a spokesperson at the microblogging platform.
According to Twitter, it uses PhotoDNA technology, its own proprietary tools, and other systems to detect behavioral signals and remove media. In many cases, it lets Twitter remove new accounts linked to this type of content before they have even sent their first tweet.
Twitter considers anyone under the age of 18 as a minor, and all viewing, sharing, or linking to child sexual exploitation (CSE) material, regardless of the intent, contributes to the re-victimization of the depicted children and is prohibited on our service, it says.
This includes media, text, illustrations, or computer-generated images. This also applies to content that may further contribute to the victimization of children through the promotion or glorification of child sexual exploitation, according to the social media platform.
Maheshwari has also been named in another FIR filed by UP Police in Ghaziabad. The Karnataka HC had on Thursday granted him interim relief in a case relating to an assault video that had gone viral on the microblogging platform. The HC had also directed that no coercive action be taken against him till Tuesday.
Karnataka HC said Tuesday it will hear the criminal case against Maheshwari on July 5.
The case relates to an ongoing complaint related to tweets on the assault of an elderly Muslim man in Ghaziabad.
Twitter on June 21 restricted tweets showing the video and images from it.
The government has been at loggerheads with Twitter ever since January, when the microblogging platform refused to take down some content related to the farmers' protests in India, saying it goes against their company policies.
This further intensified after India enacted new rules for social media intermediaries. The government has said Twitter has not complied with the requirements, and may have lost its safe harbour protection under the IT Act.
7.

Facebook, Google to soon publish reports as required by new IT Rules

:-
Technology giants Facebook and Google will soon publish reports, as mandated by the new Information Technology Rules, providing information about the actions they took on user complaints in India.
While Facebook said on Tuesday it will publish an interim report on July 2 as mandated by the IT rules, Google will publish its transparency report as required under the new IT Rules in India.
"In accordance with the IT Rules, we'll publish an interim report for the period May 15-June 15 on July 2. This report will contain details of the content that we have removed proactively using our automated tools. The final report will be published on July 15 containing details of user complaints received and action taken. The report on July 15 will also contain data related to WhatsApp, which is currently being validated," said a Facebook spokesperson.
Twitter did not immediately respond to a request for comment.
The IT Rules, notified on February 25, ask significant social media intermediaries, or those with over 5 million users, to "publish periodic compliance report every month mentioning the details of complaints received and action taken thereon, and the number of specific communication links or parts of information that the intermediary has removed or disabled access to in pursuance of any proactive monitoring conducted by using automated tools or any other relevant information as may be specified".
This was among the key issues that industry wanted clarity on in the new Rules. Many intermediaries were unclear about the format of these reports. A government official told Business Standard earlier that the compliance reports should have bare minimum details, on what type of content was removed or what other action was taken.
While most SSMIs publish annual or bi-annual transparency reports and would most likely publish compliance reports in a similar pattern, there was little clarity on whether those would be compliant with the new Rules.
Another issue that SSMIs are awaiting clarity on is that of the quantum of time required before which a user needs to be informed about their content being taken down. The kind of content on which intermediaries are required to do so includes content of pornographic nature, paedophilic, infringes trademarks and so on.
The government, it is understood, will bring out a standard operating procedure on the new IT Rules in consultation with industry and stakeholders, addressing some of the concerns that have been raised by them.
In addition, the Ministry of Electronics and Information Technology will be soon releasing a set of "frequently asked questions" to simplify the requirements in the Rules, on similar lines as done by the Ministry of Information and Broadcasting a few days ago.
While the Rules apply to all social media companies, the largest ones among these are Facebook, Google, WhatsApp, Twitter and the like.
According to data provided by the government, India has 530 million WhatsApp users, 410 million Facebook users, 210 million people on Instagram, and 17.5 million accounts on Twitter.
8.

Top headlines: India approves Moderna vaccine; Sebi announces reforms

:-
India approves Moderna's vaccine for emergency use; Cipla to import jab:

Drug major Cipla has been approved by India's drug regulator to import Moderna's coronavirus vaccine for restricted emergency use in the country, the government said on Tuesday. Moderna is said to have applied for the emergency use approval in India following the US agreement to donate doses to India via Covax. Cipla on behalf of the US pharma giant has requested for import and marketing authorisation of these jabs.
Sebi overhauls norms for appointment, removal of independent directors:
The Securities and Exchange Board of India (Sebi) on Tuesday overhauled norms pertaining for appointment, removal and remuneration of independent directors (ID) in order to reduce the sway of promoters on them. The regulator also reduced the minimum application amount for REITs and InvITs to Rs 10,000-15,000, from Rs 55,000 at present, aligning them with equity IPOs.
Monetise reserves or get set for auction: Dharmendra Pradhan to ONGC, OIL:
Taking into account the acreage Oil and Natural Gas Corporation (ONGC) and Oil India Ltd (OIL) hold amid the country's dependency on imports for oil, Petroleum Minister Dharmendra Pradhan today said that the reserves held need to be monetised else the government would take it away for auctioning.
Bharti to invest Rs 3,700 crore in OneWeb; become largest shareholder

:
Bharti will invest an additional USD 500 million (over Rs 3,700 crore) into OneWeb, to become the largest shareholder in the satellite communications company that billionaire Sunil Mittal-run Bharti Group along with the UK government had rescued from bankruptcy last year.
SBI to levy charges for cash withdrawal beyond four free transactions a month

:
The country's largest lender SBI will levy charges for cash withdrawal beyond four free transactions in a month from customers holding the basic savings bank deposit (BSBD) accounts. These customers will also be levied charges for cheque book beyond 10 leaves in a year.
9.

Covid-19: Over 11,000 'super-spreaders' vaccinated in Ahmedabad

:
More than 11,000 people categorised as 'super-spreaders' have been vaccinated against COVID-19 in Gujarat's Ahmedabad city so far in a special drive started recently for their inoculation, local civic body said on Tuesday.
'Super-spreaders' are those who transmit an infectious disease to a large number of other people due to the nature of their job.
The Ahmedabad Municipal Corporation (AMC) recently started a special vaccination drive for 'super-spreaders', like vegetable vendors, grocers, petrol pump staff, barbers, courier and food delivery agents.
A total of 11,013 such people have been inoculated so far as part of the drive, the civic body said in a release.
A centre has been set up in each of the city's seven civic zones to facilitate the vaccination of 'super-spreaders' so that they pose little danger of the spread of the disease to other people, the AMC said.
"To make the vaccination campaign more effective, it was decided to inoculate super-spreaders by running a special drive so that their chances of getting infected from COVID-19 are reduced, since they come in contact with many people due to the nature of their job," it said.
On Monday, a total of 923 such people were vaccinated, including 582 in the age group of 18 to 44 years, and 341 in the 45 years and above category, he said.
Of late, Ahmedabad has seen a sharp drop in the number of coronavirus cases reported daily.
As per the AMC's COVID-19 bulletin issued on Monday, there were 830 active COVID-19 cases in the city.
Ahmedabad has so far reported a total 2,30,660 coronavirus cases and 3,310 deaths due to the infection. Besides, 2,26,520 people have recovered from the disease, the bulletin said.
10.

Monetise reserves or get set for auction: Oil minister Pradhan to ONGC, OIL

:-
Taking into account the acreage Oil and Natural Gas Corporation (ONGC) and Oil India Ltd (OIL) hold amid the country's dependency on imports for oil, Petroleum Minister Dharmendra Pradhan today said that the reserves held need to be monetised else the government would take it away for auctioning.
Speaking at BNEF Summit today, Pradhan said that the two state-owned firms cannot indefinitely sit on resources when the nation is a net importer of oil and gas.
"We have asked them to do two things – do it yourself, (produce oil and gas) through some joint venture (with domain experts and foreign companies) (and) through a new business model. But the government cannot permit you to hold resources for an indefinite time," he said.
Despite India bidding out acreages to private and other companies since the 1990s, ONGC) and OIL hold a "sizeable number of acreage for years," he said.
ONGC and OIL, which discovered and brought to production all of India's eight sedimentary basins, produce about three-fourths of the nation's oil and gas.
Pradhan said India needs energy for its ambitious economic growth agenda. "We want to reduce import dependency. We want to monetise our own resources."
The two state-owned companies, especially ONGC, have faced criticism ranging from not being able to quickly bring discoveries to production to lower recovery.
"We have given policy guidance to our state-owned oil companies – either you do on your own through new partners and new economic model, (else) the government will after a particular period intervene and use its authority to bid out the resources," he said.
The government has already taken away dozens of small and marginal discoveries from the two firms and auctioned them in what is known as Discovered Small Field (DSF) rounds.
DSF offers pricing and marketing freedom to operators, something which ONGC and OIL do not have currently, constraining their efforts to monetise smaller discoveries.
Pradhan indicated the government would not hesitate to take away larger idle discoveries and auction them to private and foreign players.
Earlier this month, the minister had stated that the Directorate General of Hydrocarbons (DGH), the oil ministry's technical arm, had the "full mandate" to identify unmonetised major fields that could be offered for bidding.
"Resources don't belong to a company. They belong to the nation and the government. They cannot lie with a company indefinitely. If somebody cannot monetise them, we will have to bring a new regime," he had said.
The statement comes weeks after his ministry told ONGC to sell a stake in producing oil fields such as Ratna R-Series in western offshore to private firms and get foreign partners in KG basin gas fields.
In October 2017, the DGH had identified 15 producing fields with a collective reserve of 791.2 million tonne of crude oil and 333.46 billion cubic meters of gas, for handing over to private firms in the hope that they would improve upon the baseline estimate and its extraction.
A year later, as many as 149 small and marginal fields of ONGC were identified for private and foreign companies on the grounds that the state-owned firm should focus only on bid ones.
ONGC produced 20.2 million tonne of crude oil in the fiscal year ending March 31 (2020-21), down from 20.6 million tonne in the previous year and 21.1 million tonne in 2018-19. It produced 21.87 billion cubic meters of gas in 2020-21, down from 23.74 bcm in the previous year and 24.67 bcm in 2018-19.
Reference Link: