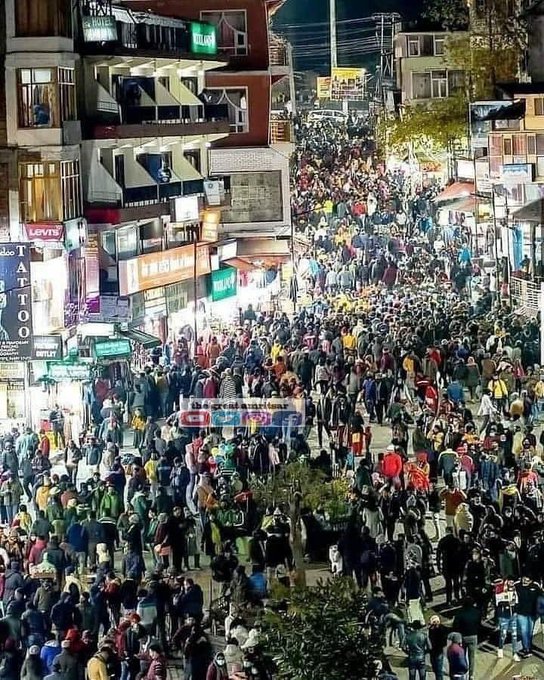 The pandemic has tested the patience and strength of all of us since it has been over a year now Covid has infiltrated our lives. With lockdown imposed regularly the number of tourists declined in the previous year. It was now when the lockdown has just been lifted and the second wave has started to ease out that people decided to visit the hill stations . Moreover most of the people have summer vacations at this point of time.
Nainital administration has announced that once the parking reaches the limit ,tourists will be allowed to enter according to the availability of the space. Although the hoteliers are enthralled since the occupancies of the rooms has peaked, but it is adding a lot of problems to the tourists especially when the rainy season has set off. As a result a lot tourists are returning midway.
Last year Shimla faced utter water crisis and the tourists were urged not to visit. Therefore with this overcrowding water pollution , air pollution aggravates and the whole purpose of setting off to hill stations in the lap of nature demolishes. There are even some cities where even RT PCR is not compulsory .