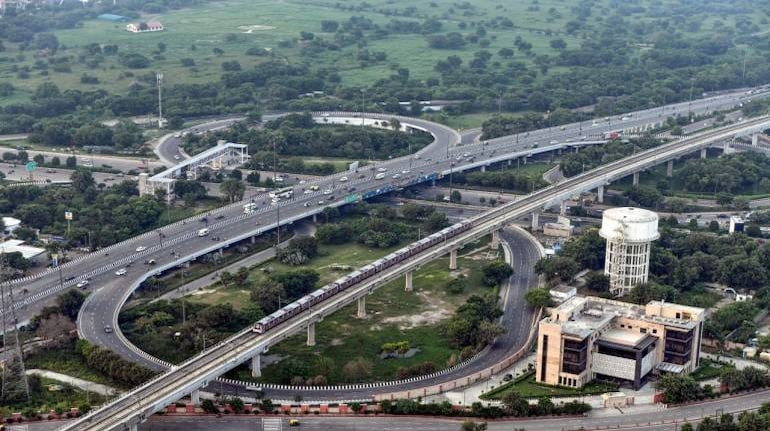 The fascinating crowd says it all. Every place has its own specialty when it comes to Delhi. Every market has something different and every café is party-fit.
The busy roads, rushing vehicles, exciting views and active population -less to describe but highlight main features of a city like Delhi where all day work and each night parties prevail. It's a dream of many to have a residence in Delhi but the property rates here are devastating. After all, it's the capital of India and hence the center point of all political dramas. Trade is also a salient feature of Delhi-not because we have best of the workers but more because we are dependent on neighbouring states to get our basic supplies. But we do have excellent business men which is somehow a reason for the deteriorating conditions of such cities. Wonder how? Lets focus on the selfish class of people for this, who, for their own well being, are ready to sacrifice the welfare of the lower sections of the society. They charge high for the services but pay considerably less to the workers. Isn't it shameful for educated youth to indulge in such destructing activities! Everywhere there's a race going on where nobody wants to be left behind which is quite a reason behind these practices. The unreachable property rates, caste discrimination, peer pressure, recognition of family background, and many more of such aspects define the drawbacks of living in a city a Delhi. These make up for the increasing stress levels and reason why people plan vacations at less crowded locations or some even migrate. Yes it can be this annoying to continuously live in between a crowd.
What's healing here, is however, exigent. You cannot miss out on the delicious food once you visit the place. It offers the delicacies of the country at one place under beautifully decorated roofs of the cafes and restaurant which compel you to always have some more! The management and execution they offer don't let you take leave of the place. Not only the well established food centers gain attention, but the street food points too are famous for their taste. You will always find a crowd especially at such vendors'. From local to regional to international, you will get what you want.
The visitors' destination are also well known in Delhi. There are many historical monuments and beautiful, famous gardens attracting tourists worldwide. The markets are always eye catching. You can see hand-made crafts as well as sophisticated items being sold extensively in different markets of Delhi. It's the benefit of being the center of attraction as a city. People from various states come to offer their goods for sale here bringing on the speciality of varied regions . The trade fair is the festival to celebrate in Delhi. The well set up institutional buildings are dreamy to look at. From schools to colleges to industry set up, people work hard to get the best of the best! It's a lot competitive to stay in the business and very difficult entry for freshers.
For a middle class person, the day starts with a tea and newspaper and usually ends with work and stress. Every individual strive for a tension free and comfortable life. People seldom find time for family and friends but manage it, after all Delhiite we are! Night clubs become a must to release stress and hangouts are another way to interact with family and friends on weekends. The night life, no not only night, the days also spark up with the active and excited personality and aura of the Delhiites. It is something people are over-proud about here. But there should be no over -confidence generated out of it.
Its always a good idea for startups to begin with Delhi like city. It offers professionalism and great expansion opportunities when it comes to businesses. It is most preferred for trainings and learning. The best opportunities lie here but require skills to efficiently tap them.