Today 22nd july, the death anniversary of Dr Muthulakshmi reddy. A surgeon, an educator, a social reformer and much more, Dr Muthulakshmi Reddy was a multitalented human and a campaigner of women's rights. Google Doodle honoured Dr Muthulakshmi, India's first woman legislator and one of the first women doctors in India on her 133rd birth anniversary.
EARLY LIFE
Dr Muthulakshmi was born on July 30, 1886. She was the daughter of a Devadasi Chandrammal who was married to Narayanaswamy, the principal of Maharaja's College in Pudukkottai. She was born in an age where the phrase 'women must be seen and not heard', was often bandied about and used as an excuse to subvert the true potential of women. Muthulakshmi was intimate with Devadasi culture and norms. Right from a young age, her keen mind and quick ability to grasp things made her a roaring success at school. Upon reaching maturity, she continued her education through home-schooling.
STRUGGLE TOWARDS HER DETERMINATION
Later, she defied her parent's decision to get her married, choosing education instead. But being a woman, her dream to pursue education invited the silent outrage of the conservative society. Because of the strong social pressures, the Maharaja college refused to admit her despite the excellent academic record. It was only when Martanda Bhairava Thondaman, the forward-thinking Raja of Pudukkottai stepped in and ordered them to take-in Muthulakshmi, that the college grudgingly accepted her application. Thus, breaking all the stereotypes of that time, Muthulakshmi became the first woman ever to get admission to Maharajah College which was a men's college in Pudukottai. But it was just a beginning. After completing her under-graduation, she sought admission to the Madras Medical College. She was also the first and only woman candidate in the Medical College in 1907. It was during her college years that Muthulakshmi formed a deep friendship with Sarojini Naidu and Annie Besant, two individuals whose personal philosophies would go on to influence many of her future endeavours. She became the first woman House Surgeon in the Government Maternity and Ophthalmic Hospital, Madras.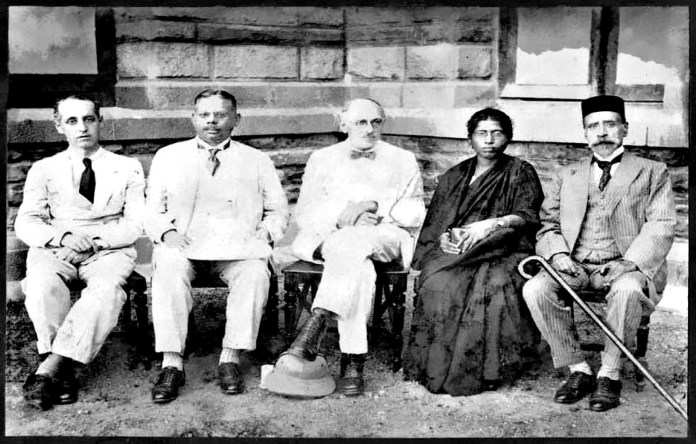 Later, she went to London to pursue Higher Education. Muthulakshmi came back to India upon a request from the Women's Indian Association – an organisation she helped establish in 1918, to enter the Madras Legislative Council in 1927. She was elected to the post of Vice-President, making her the first Indian woman member of a Legislative Council. This event also marked her entry into politics and legislation after which, she made efforts to improve the lives of all women everywhere. In her capacity as a legislator, Muthulakshmi helped raise the minimum age for marriage for girls. Concerned about human trafficking, she pushed the Council to pass the crucial Immoral Traffic Control Act.

She was aware that even after the devadasi system was abolished, the deeply-ingrained prejudices against women still existed. In 1930, three devadasi girls knocked at her door seeking shelter and that's when she realized that she needed to create a haven for countless young girls like them so she built Avvai Home. Today, Avvai Home has grown to include an educational complex that houses a primary school, a secondary school, a higher secondary school as well as a teacher's training Institution. The home was primarily started for devadasis but now, its doors are open to all women who need assistance.
Having witnessed her sister's untimely death due to cancer, she decided to open up a specialized cancer hospital. She dreamed of a place where anyone suffering from cancer would receive treatment, irrespective of social and economic status. In 1954, after overcoming several hurdles, Muthulakshmi's dream came to life with the Cancer Institute. It was the second specialised cancer centre in India and the first in South India at the time. Today, Adyar Cancer Institute has 450 hospital beds, a full-fledged research division, a preventive Oncology department, and the Dr Muthulakshmi College of Oncologic Sciences. A countless number of cancer patients have been treated here and the numbers continue to grow.

For her countless contributions to society, she was awarded the Padma Bhushan in 1956. Muthulakshmi passed away in 1968 at the age of 81.

"Constantly breaking barriers throughout her life, Reddy was a trailblazer, who devoted herself to public health and the battle against gender inequality, transforming the lives of countless people, especially young girls", Google said in its description on the occasion of her birth anniversary.
The Tamil Nadu government announced 'Hospital Day' celebrations to be held every year on July 30, the birth anniversary of one of the country's prominent successful woman doctors in the early 20th century and the State's first woman.

Though she is no longer with us, her legacy still lives on in every strong woman who fights for education and equality. Let us salute the woman whose vision and values have inspired and changed many lives for good!