If you are someone who admires chemistry more than just a subject & aspires to build your future in it. This is your place. Doesn't matter if you have just passed out your high-school or seeking change in career. If you are dedicated to the subject & willing to diligently work for it. Then it has some wonders in store for you.
   So mentioned below are the top 5 career options you can seek in chemistry after completion of degrees at certain levels.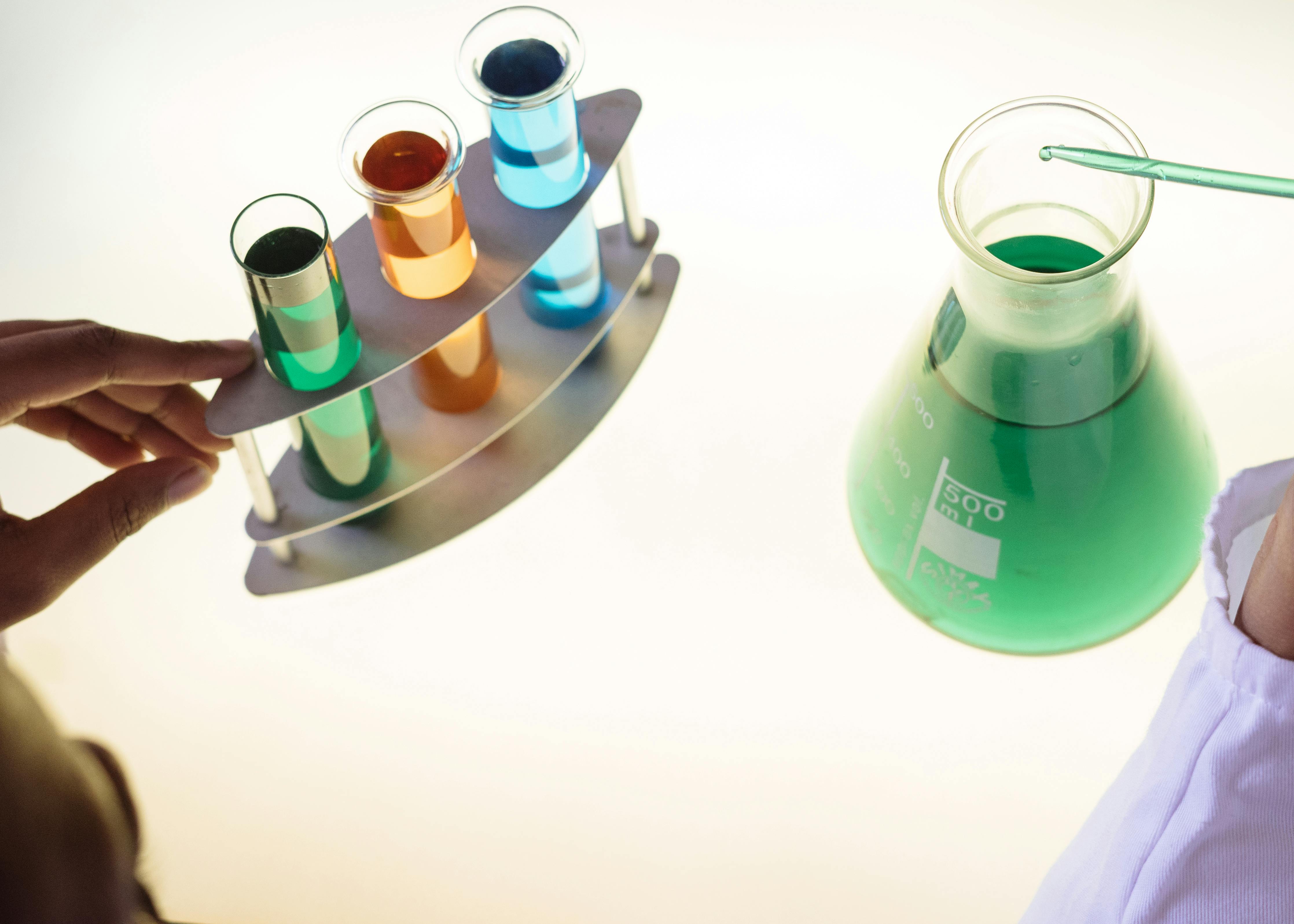 A] Following are specifically for the one's who have or are willing to pursue MSc as a degree in chemistry :
1 ] Teaching field
Now if you are someone who is quite fascinated with the life of teachers or professors as I am. Then this is all you need to know :
‌Post qualifying NET + Ph.D., you can apply for the post of assistant professor in various govt. colleges all over India. And if not then you might try for SET for the same, but the only limitation is you can't apply outside that particular state.
‌Next is you can think of clearing the B. Ed exam if you wish to be a teacher at +2 colleges.
‌Clear the GATE entrance examination after MSc/Btech to teach in engineering colleges.
All these shall make you earn a handsome salary additionally offering some good peace of mind.
2 ] Research
If you want to build your career in Research & Development then you must clear the CSIR – NET exam & apply for a Ph.D. as a JRF scholar in a govt. college with a good amount of stipend in hand.
3 ] Industry
With a valid GATE score, you can apply in PSUs like ONGC, IOCL, HPCL, NTPC for jobs at various posts.
Without any entrance exam, you may apply at private industries like paint, agriculture, paper, sanitation, plastic, cement, textile & forensics as a QC trainee.
4 ] Government Jobs
One can appear for various govt. entrances to apply in various govt posts.
B] Now if you are someone who has completed Btech in chemical engineering then refer below-mentioned data :
1 ] Research
After completing a Ph.D. in chemical engineering & apply for research & scientists in Govt Organizations or MNCs.
2 ] Designing Industries
This field involves designing a process & it's related equipment, machinery, or chemical plants too. They provide a starting package of 9 LPA plus providing a good foreign exposure.
3 ] Production Industries
Just like the above-mentioned companies (in A3) you can apply for them with just merely a graduation degree in chemical engineering.
4 ] Project Engineer
A chemical engineer can also work as a project engineer in the design companies. The role of project engineering is all about maintaining coordination between clients, all engineering departments for the smooth execution of the project.