SWOT Analysis is a framework used to evaluate a company's competitive position and to develop strategic planning. It helps in assessing internal and external factors, as well as current and future potential.
A SWOT analysis is designed to facilitate a realistic, fact-based, data-driven look at the strengths and weaknesses of an organization, initiatives, or within its industry. The organization needs to keep the analysis accurate by avoiding pre-conceived beliefs or gray areas and instead focusing on real-life contexts. Companies should use it as a guide and not necessarily as a prescription.
Meaning of SWOT
Strengths- S stands for Strength. It refers to the areas of expertise or any other unique factor that can act as a asset in growth of an organization and provides with an upper edge over its competitors.
Weaknesses- W stands for Weaknesses. It refers to the drawbacks and areas in which an organization needs to work upon to face the competition in the market.
Opportunities- O stands for Opportunities. It refers to the favorable conditions or occasions that can act beneficial in growth of the organization.
Threats- T stands for Threats. These are the unexpected and unfavorable conditions or occasions that can act as a barrier in growth and working of an organization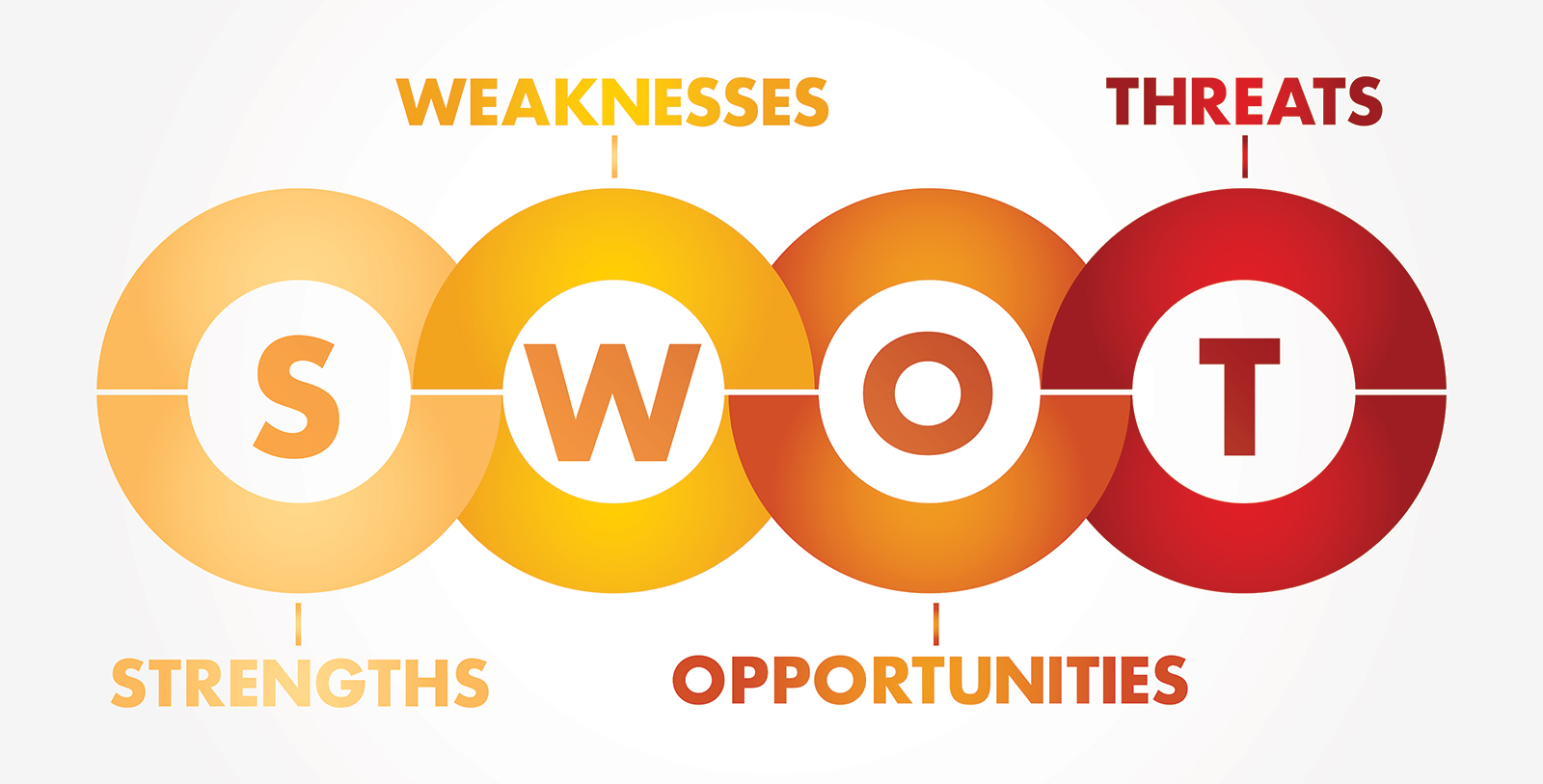 STRENGTHS OF UDAAN
1.Strong Foundation Team:- The founding members of the company already had the required knowledge and experience after working at Flipkart. Due to this, many other Flipkart employees also joined the startup, which helped them in increasing their efficiency and productivity. It enabled the engineers to work on their creativity, which is encouraged at Udaan.
2.Innovative Idea:- The company emerged with a new idea of providing online services to retailers and wholesalers. It provided with a platform for B2B Commerce that can help them in effectively competing with the big retailers and the big branded stores and websites. This helped them to enlarge their customer base.
3.Large and Satisfied Customer Base:- The company has around 1,50,000 sellers on its platform that is increasing each day with increase in downloads and website visits.
WEAKNESS OF UDAAN
1.Unable to manage its Expenses- The expenditures of the company increases with increase in revenue amount but the hike in expenditure is more than the proportion of revenue
2.Supply Chain Issues- The company often struggles in finding potential suppliers to meet the requirements in different geographical areas and deliver the product on time.
3.Requirement of Internet- There are still some areas that don't have internet facility. These people stay deprived acting as a barrier in covering all geographical areas.
OPPORTUNITIES FOR UDAAN
1.B2C – The company should develop a platform that deals B2C i.e. Business to Customers along with its current department. This will help in increasing the customer base and revenue sources of the organisation.
2.Management Consulting- The company should consult a consultant. This will help the company to manage their resources in a better manner.
3.Setting up of Outlets- The company is currently dealing through online platform. Investing in setting up offline outlets in different geographic area can help in boosting customer base.
THREATS FOR UDAAN
1.Cost:- In an ecosystem where company has to face a lot of competition to survive in the market. Many a times the company has to offer its products and services at a higher price as compared to market due to high amount of cost incurred in the process that can compel its customers to switch to another company.
2.Economic Factors:- The company has invested a handsome amount of money as capital. A small change in economic factors can have a huge impact on the company.
3.Decreasing Profits:- The company though increasing its revenue each year is not able to boost the profits too. The profits are decreasing each year which is a major threat and needs a quick action.