The Reality
Leela Namdeo and Urmila Shrivastava, two policewomen from Madhya Pradesh married to each other in 1987. Leela and Urmila consequently chastised by the police force, discharged of their duties for "inappropriate behavior," and inundated with media attention.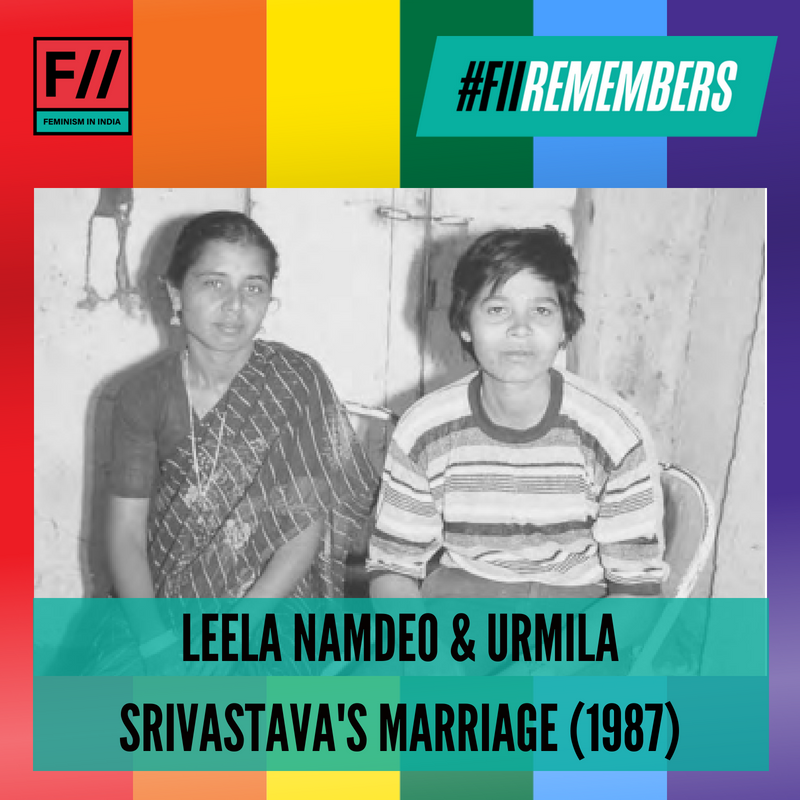 The incident and its torturous representation in the media was said to be a surreptitious signal to deter lesbians from pursuing relationships and coming out of the closet in India. This coverage coincided with the emergence in the late 1980s of an increasing visibility and organization within the LGBT (lesbian, gay, bisexual and transgender) community, culminating in the publication of the first queer magazine Bombay Dost in 1990. 'It was like a renaissance for us along with magical time of affirmation and hope', says a queer person from Delhi.
The Change
The momentum carried through into the 1990s when a boom in media coverage, television discussions and books by queer activists contributed to a wholesale widening of exposure and acceptance of sexual difference on the subcontinent. The world was changing and this time India was changing with it .
From 1987-1989, lesbians from Delhi Group met for informal gatherings, or "single women's nights," in members' homes to discuss compulsive heterosexuality and to bond over their identification as "women who love women."