20's are the most precious days of our life and are incredible. In this phase, you are old enough to be reasonable, responsible, courageous and knowledgeable. And in this age, you are young enough to have your time of freedom and open- mindedness.
WHAT IS THE BEST ACTIVITY TO DO IN YOUR 20s ? TRAVELLING…. Travelling gives a great experience and is a great way to enjoy these days of young age, to start exploring the world and to start a career. But in this age, we also think about doing activities which will be pocket friendly and will also not drain out the money. Therefore, money is a major obstacle for adventure and travelling for the people in their 20s. It's very rare to find young persons who have sufficient amount of money for travelling.
The first step towards selecting a place for travelling is "doing a research". Travelers seek out more unique and affordable ways to travel and the solution to this is research… Iam also one of those individuals who are aspiring to travel and here I have mentioned some awesome countries which are budget friendly and are easy to travel when you're young and while on a budget from my research's and bucket list. And Iam super excited to share about Indonesia from my researches.
The world has numerous countries, infinite number of gorgeous places and the more we travel, the more we get interested to explore and it is good to travel. There are many perfect places which are accessible without paying for private tour guide to travel in your 20s.
What makes Indonesia an ideal place for tourists ?
Indonesia is a land gifted with beaches, exotic water villas on peaceful islands, cultural ethos and vibrant tribes. The country provides many surreal places and all together they offer a mix of outlandish island and numerous adventures which will make a successful trip.
The country has many beautiful islands, beaches and lakes for beach and water bodies lover; national parks for wildlife lovers; active volcano sites for adventurous soul and many places to explore.
Indonesia is perfect place for every type of travelers. It is a place that gives peaceful time and alone time as well as adventures. Starting from wild and extravagant adventures to beautiful sights, Indonesia is the summation of every sort of adventure and peaceful. So, pick your favorite place and experience the adventure and peace of a lifetime.
Bali is the main tourist destination and in addition to that, the country has hundreds of little islands to visit every single day.
Indonesia is a perfect destination for a low cost vacation. As you move towards the inland more, the more the prices will go down. This place is economically feasible and you can also visit Lombok or Sumatra island.
The main deciding factor of budget is "transportation" . Depending on the transportation, the trip can get cheaper or even expensive. Intercity travelling can be very expensive and time consuming, so sticking to one region can be a solution. Indonesia gives large number of adventures to experience, explore and rejoice. So, spending more time in a particular place will allow you to travel deeper and explore more and will make the experience more meaningful.
If someone wants to travel far and wide on a budget, then using local transportation can be a solution.
Apart from Bali, Indonesia provides many beautiful resort island and Indonesia's archipelago is even wider than United States and offers a whole world to discover.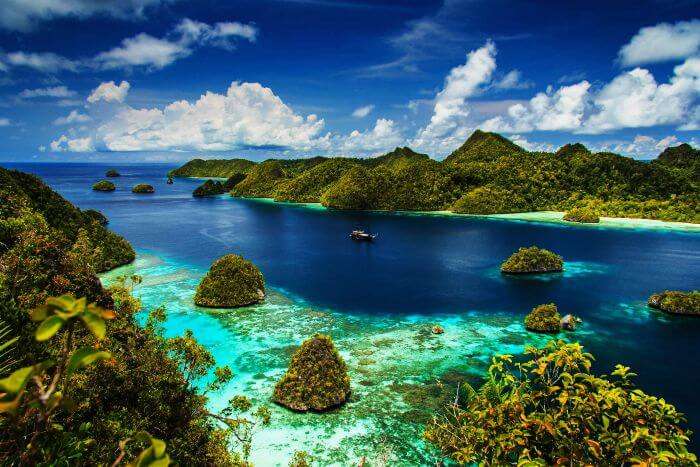 From white sand beaches to jungles and savannahs, and from blue flame spewing volcanoes to remote rainforests which has orangutans…
Indonesia is a budget traveler's dream. Indonesia's best islands and mountains await your wandering soul! Have a look.