Students are already drowning in student loan and upon that they have miscellaneous expenses to cover. Many of you would have lost hopes of studying in prestigious Universities thinking about the expensive cos of living there. However there are cities in the world which offer cheap and affordable living especially for students.
This article derives results based on the average costs indicated on the Mercer Cost of Living Survey. Each of these cities contain not only cheap living but also some of the top universities one might be delighted to get into.
Kuala Lumpur
Kuala Lumpur, Malaysia's capital and largest city, ranks second in the world for affordability. Also featuring in joint 29th place overall in the best student cities this year, tuition fees at one of Kuala Lumpur's five ranked universities will cost an average of only US$2,500 per year for international students. For those looking to live in the city center, a one-bedroom apartment will cost an average of US$568 per month.
Kuala Lumpur also ranks well for affordability in the Mercer Cost of Living Survey, coming 141st of 209 countries in terms of expense.
Bangalore
the Indian city of Bangalore, a new entry in this year's Best Student Cities index at 81st, has the lowest tuition fees of all the cities on this list (only costing US$100 per year on average.) The city also has extremely low living costs , a one bedroom apartment in the city center, for example, will cost you an average of US$250 — this is extremely low compared to cities such as London, where you'd be paying a monthly average of US$2,132.
Bangalore has two universities currently featuring in the world university rankings. It also ranks highly in both the student view indicator and the employer activity indicator, suggesting that Bangalore's graduates are viewed highly among graduate employers.
Johannesburg
Coming in at ninth worldwide for affordability in 2019, individuals in Johannesburg's city center can expect to pay an average of US$471 in rent per month for a one bedroom apartment, excluding bills and annual tuition fees of around US$2,300. The city also ranks 185th out of 209 cities in the Mercer Cost of Living Survey (where first place is the most expensive).
This sunny South African city is ranked 78th overall in the Best Student Cities and climbed six places this year in the affordability indicator. The city is home to two institutions featured among the world's top 550 in the world university rankings.
Budapest
Boasting three world leading universities, and home to over three million people, Hungary's capital ranks first once again for the affordability category in 2019. Budapest also comes 43rd overall in the Best Student Cities, rising six places his year due to its improved scores in the desirability and student mix indicators (appearing in the global top 60 for both).
Budapest will cost international students an average of US$1,400 in tuition fees per year (much lower than many other study destinations). The city also ranks 164th out of 209 countries in the Mercer Cost of Living Survey.
Tomsk
Ranking 73rd overall in the Best Student Cities index, Tomsk places joint fourth for affordability in 2019 along with fellow Russian cities Novosibirsk and St. Petersburg. Tomsk gained the title of the 'cultural capital of Siberia' from the 1960s, when it was fill of artists, writers and film directors, and is still known today as a major educational, scientific and innovation center in Siberia.
If you're interested in studying at one of Tomsk's leading institutions, international undergraduate tuition fees cost an average of US$2,600 per year.
St. Petersburg
St. Petersburg is Russia's second largest city (after Moscow, of course) and home to over five million people. Ranked 66th in the city ranking in 2019, it's climbed four places in the affordability indicator to claim joint fourth place, with tuition fees at its three leading universities costing an average of US$2,600 per year.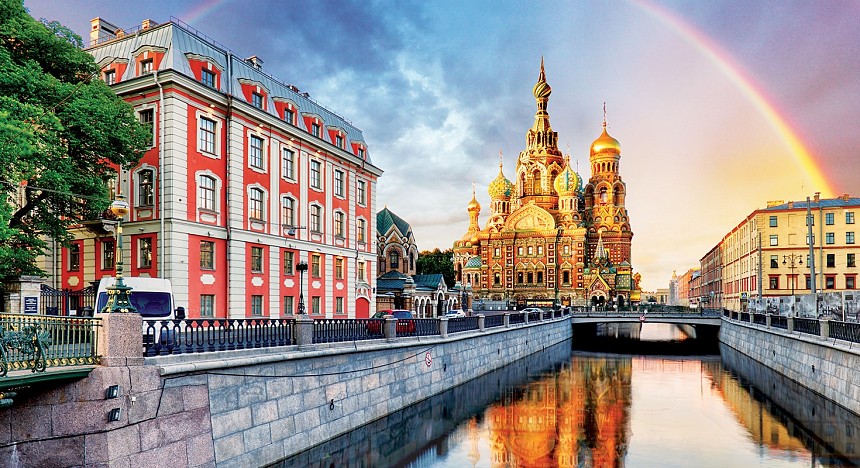 Students looking to study in this awe-inspiring city will be pleased to find out that the city's cost of living is 28.2 percent cheaper than in Russia's capital, Moscow. And although St Petersburg's best score overall is for its affordability, its biggest improvement this year is in the student view indicator, rising 16 places in 2019, reflecting its popularity among students.
Manila
The capital city of the Philippines and one of the oldest cities in the world, Manila is ranked eighth in the world for affordability this year, as well as joint 85th overall in the Best Student Cities index. Manila contains four excellent universities, led by the University of Philippines, which places joint 356th in the world.
With tuition fees averaging out at around US$2,400, and the city ranking 109th out of 209 in the Mercer Cost of Living Survey, Manila is a great place to get a top-quality education without breaking the bank. On top of this, Manila earns its best score in Student View this year, based on student's experiences whilst studying in the city, and their perceptions of the availability and quantity of graduate employment.
Wroclaw
With sensational architecture and a plethora of diverse cafés and restaurants, Wroclaw, the fourth-largest city in Poland, comes third in the affordability indicator and is a new entry in the Best Student Cities index in 2019 at 108th. Students looking to study in Wroclaw will be pleased to hear that higher education is free for Polish students, and for international students willing to take the same entrance exams and to study a course taught in Polish.
However, if you'd prefer to study in English, tuition fees are still much lower than you'll find elsewhere. The cost of living in Wroclaw is also relatively low, estimating that the monthly rent for a single person living in the center will cost on average around US$597.
Novosibirsk
Russia's third largest city, Novosibirsk is packed full of parks and tree lined avenues, as well as being a major manufacturing and administrative center.
It climbed six places to rank 92nd in the Best Student Cities ranking this year and is rated joint fourth for affordability, with tuition fees averaging at US$2,600 per year for international students. Living costs are lower here than in Moscow, with a single metro ticket for example only costing 22 rubles (the equivalent to only 35 US cents).
Hsinchu
Perhaps those of you looking for a great place to study abroad will be blown away by Hsinchu, the second city laying claim to the title, 'The Windy City' (the first, of course, being Chicago). Coming 10th for affordability this year and joint 68th overall in the Best Student Cities index, Hsinchu is an excellent option for those who want to study in Taiwan without all the hustle and bustle of a big city.