the spread of Corona Virus and strict lockdown in the entire nation, everybody is looking for – Work from Home options. However due to the shutting down of businesses, Companies are not in hiring instead they are laying off employees due to recession. Many home-based businesses can be started with very little money and very little experience. How do I know? Because I've been there and I've done it.
You can begin small, even part-time. And then you can grow them at your own pace. You can make excellent profits even with a very small home-based business. And if you want you can grow it into a much larger enterprise. So even if you don't have much experience or savings, you too can start your own home-based business and become highly successful.
The key behind a successful business is finding out the DEMAND in the market depending on the situation and customer needs. With Corona Virus being the topic of this year, the demand for related products like hand sanitisers and disinfectants have surged more than these manufacturing industries could ever imagine.
But what can I do sitting at home? It all starts with an idea, hence here are the Top 7 business ideas that can be executed from home during covid-19 pandemic:
Tiffin / Lunchbox Service:
After the entire Nation shut down, many students who lived in hostels and bachelors who were dependent on outside food were left hungry and starving. At such times starting a Dabba Service will not only earn profits but also blessings from these people struggling to find home-cooked food.
In order to run Tiffin service successfully, you will require more than a passion for cooking. Furthermore, you will need good planning and management skills as well as flexibility to successfully handle any last-minute changes required by customers.
How successful your Tiffin service will be will depend mainly on having good reputation. For this business setup to succeed therefore, you must be able to meet the needs of your customers and have the ability to work well under pressure.
Things you require for a Successful Take-off:
Table cloths
Kitchen facilities
Tables
Tiffin boxes
Serving equipment
Utensils – silverware, glassware
Simple but healthy home-cooked meals preparation
Online Tuitions & Tutoring:
Schools and Colleges have shut down leaving a big stress among everybody. Students are concerned with completing their portion without their teachers. At such times the need for online assistance for education is at a rise.
Online tutoring is a profitable business. This industry is developing rapidly with advent of innovations, technologies and wide spread usage of the internet. Parents and students are comfortable with online tutoring websites for their personalized learning requirements.
Things you require for a Successful Take-off:
Start a face-to-face video conferencing.
Speak to each other with high-quality and excellent voice.
Write, type, erase and draw in distinctive colours on digital advanced whiteboard.
Text chat via instant messaging.
Upload and share files.
Alter message progressively with other person seeing what you are doing. Access the session from all devices.
Mask Stitching and Selling:
The world has changed. Not only has the world economy shut down, but people are also on edge. This is likely because we can't leave our homes, and this can lead to isolation. Nowadays you cannot spot a single person on the streets without a mask covering their face.
If one is good at stitching at home, then this is a golden opportunity to not only earn money but also get creative. People are bored of the old plain mask and hence are looking for designer and customised masks. One can use their own imagination and entice people with your unique masks.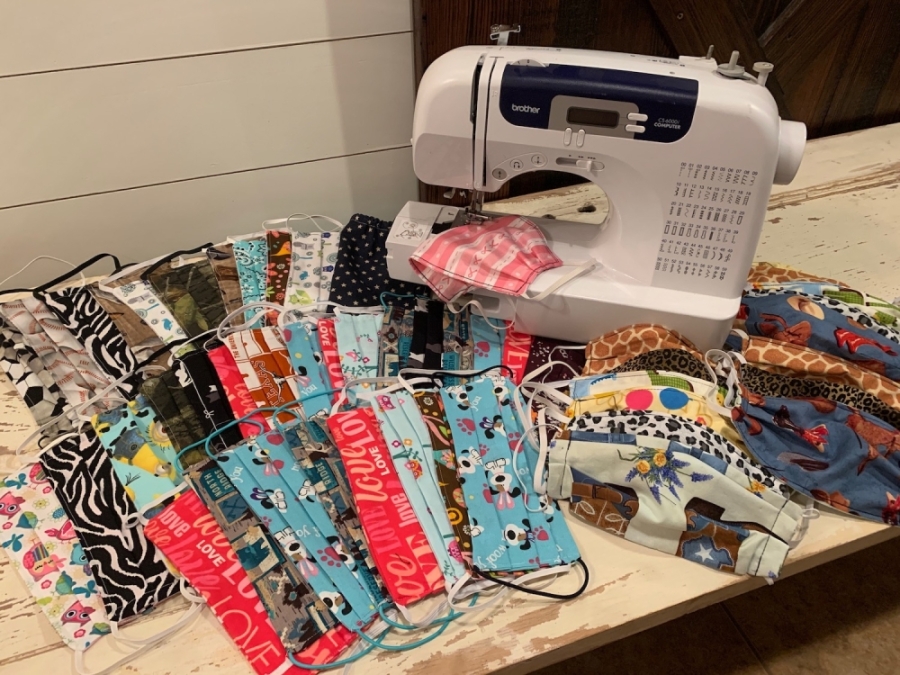 Things you require for a Successful Take-off:
Face Mask Cloth
Mask Inner Ear Loop threads
Paints, beads, needle works
Stitching machine or sewing machine
Needle and thread
Online Fitness and Yoga Coach:
The threat of coronavirus has left the fitness industry ailing and barely able to stand with smaller gyms on the verge of shutting down, larger chains contemplating huge losses and unemployment becoming a very real prospect for many thousands of trainers and support staff.

However, if you have a laptop and good functioning internet connection you can become a fitness coach for everybody missing the gym and looking for services from home. With people wanting to keep themselves fit and improving their immune system, Yoga trainers are high in demand.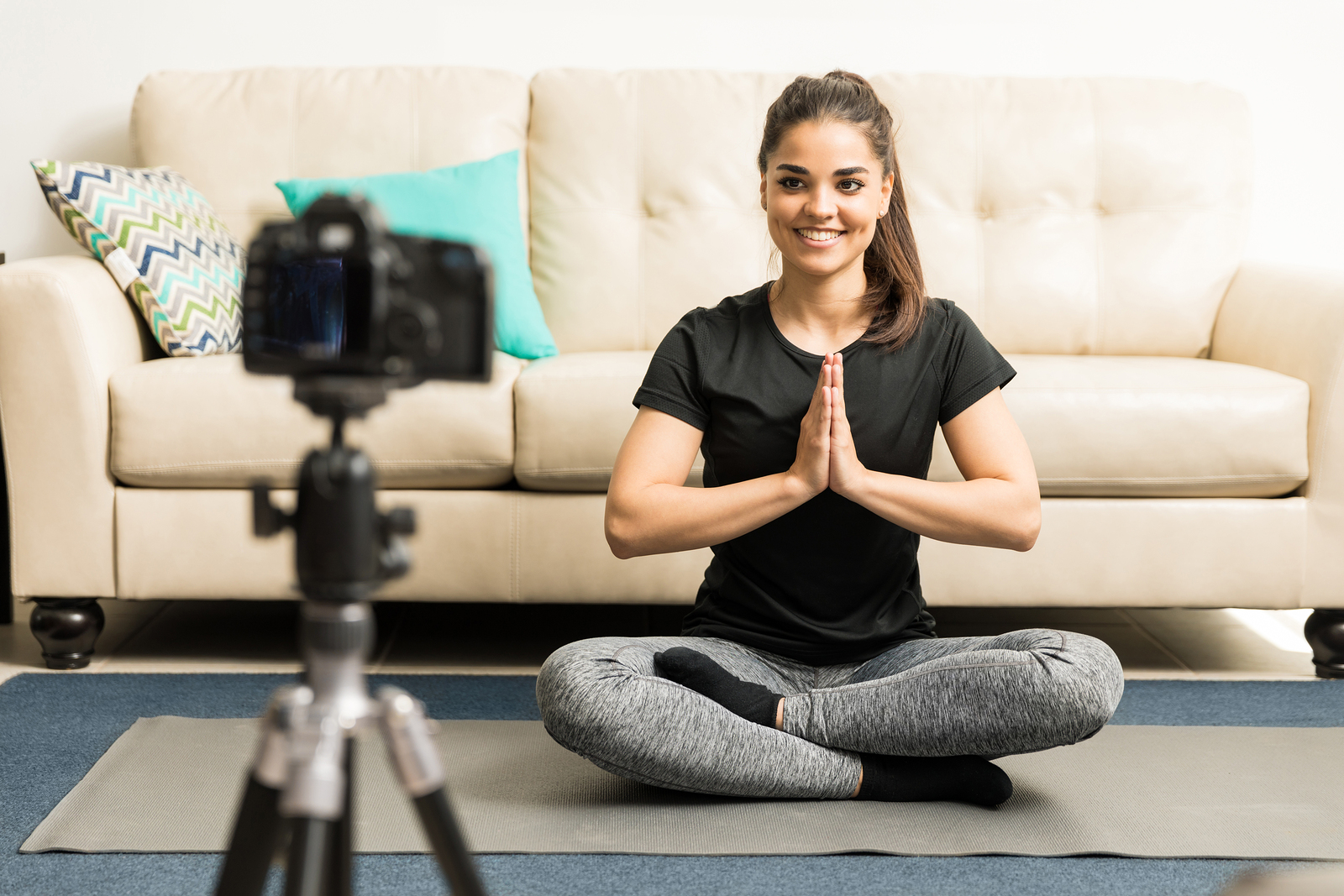 Things you require for a Successful Take-off:
Create a virtual workshop using online studio software
clean background
remove clutter and distracting objects
place select "yoga" objects in frame if desired
Use a tripod if you can
Test to make sure that the camera can capture you in all your poses
Use impeccable, clear language (don't rely on video)
Embrace imperfections! Be human and carry on.
Cake Baking for Special Occasions:
Are you the one that makes killer cakes for every birthday? Do you churn out to-die-for donuts? If you're ready to turn your talents into a profitable bakery, you've come to the right place.
No matter what the situation, the show must go on. Cakes have been the symbol of any kind of situation since centuries. But with all CAKE SHOPS and bakeries shut, one cannot access them for special occasions. If you are a good baker, then this is your time to shine. Homemade cakes will be a hit and people will be assured about its safety.
Things you require for a Successful Take-off:
Mixers
Oven
Dough proofer
Bakeware
Tools for measurement
Ingredients as per flavour
Refrigerator
Bread slicer
Dough mix
Cardboard boxes
Piping bags
Dairy products
Display case
Gardening and selling Organic Fruits & Vegetables:
If you are interested in gardening at home and have enough space to grow more for everyone then organic farming is a great business idea. With today's vegetables being produced with pesticides and chemicals
Growing a garden for profit is something that definitely needs to be kept simple. The reason is that if you try and do a whole bunch at once, then you won't be great at any of it. If you pick a few simple and small things to start out with, then you can work to perfect those things and be much more successful.
I learned that the hard way because I wanted to sell EVERYTHING out of my garden. Well let me tell you, that is impossible without a team of employees. You just can't do it well, so don't try it.
Things you require for a Successful Take-off:
Put them in baskets
Order personalized boxes with your logo/brand name on them
Make signs that tell about your unique produce
Include a recipe card for how to cook with it
Organize the different colours in patterns
Put the containers on their sides so they appear to be "overflowing" with fruits or vegetables
Incorporate wheelbarrows, gardening tools, flowers, etc. into your display
Build your own shelves to sell from that stand out
Design a logo or picture to use for your new "business"
Take attractive pictures of your produce for your display
Use tablecloths or nice napkins that make it feel more high end and less dirty.
Customised T-shirts and Dresses Painting :
Whenever people think about starting a business, a t-shirt company is probably one of the first five ideas that come to their mind. Why? Well, t-shirt printing business looks like fun and cool. To some extent, they are right. Being your own boss, having own t-shirt designs, selling them with your brand label, having people supporting your work – that's happiness. Isn't it?
If you enjoy T-Shirt painting, then there is a whole lot of millennial generation ready to throw all their money at your unique art and designs.
Things you require for a Successful Take-off:
Plain t-shirts
Fabric paints
Tracing paper
Sunlight
Innovative and creative designs
Trendy drawings
All size t-shirts
So there you have it in a nutshell- First you need to decide where you are going to sell your produce. Then you can decide what you are going to sell.
Remember your business will grow if people are happy with what they buy from you. Make it look nice, and only sell the best you have.
Now you are all ready to go for it! Good luck!