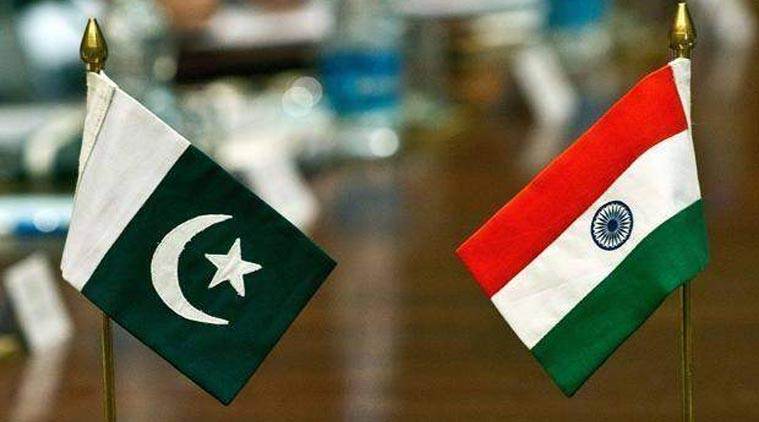 Cricket
The India–Pakistan cricket rivalry is one of the most intense sports rivalries in the world. The tense relations between the two nations, resulting from bitter diplomatic relationships and conflict that originated during the Partition of British India into India and Pakistan in 1947, the Indo-Pakistani Wars, and the Kashmir conflict, laid the foundations for the emergence of an intense sporting rivalry between the two nations who had shared a common cricketing heritage.
The two sides first played in 1952, when Pakistan toured India. Test and, later, limited overs series have been played ever since, although a number of planned tours by both sides have been cancelled or aborted due to political factors. No cricket was played between the two countries between 1962 and 1977 due to two major wars in 1965 and 1971 and the 1999 Kargil War and the 2008 Mumbai terrorist attacks have also interrupted cricketing ties between the two nations.
The growth of large expatriate populations from both countries across the world led to neutral venues, including the United Arab Emirates and Canada, hosting bilateral and multilateral One Day International (ODI) series involving the two teams and the teams have met during International Cricket Council (ICC) competitions. Tickets for matches in which the two teams play each other at international competitions are in high demand, with over 800,000 applications for tickets made for the 2019 Cricket World Cup meeting between the two sides.
Players from both teams routinely face intense pressure to win and are threatened by extreme reactions in defeat. Extreme fan reactions to defeats in key matches have been recorded, with a limited degree of hooliganism. At the same time, India–Pakistan matches have also offered opportunities for cricket diplomacy as a means to improve relations between the two countries by allowing heads of state to exchange visits and cricket followers from either country to travel to the other to watch the matches.
IAF's Wing Commander Abhinandan
On the day of February 27th 2019 both India and Pakistan said they shot down each other's fighter jets on , with Pakistan capturing an Indian pilot a day after Indian warplanes struck inside Pakistan for the first time since the 1971 Liberation War, reports Reuters.
Earlier, India carried out air raids on rebel camps inside Pakistan weeks after a suicide attack in the disputed Kashmir region, raising fears of a war between the nuclear-armed South Asian nations.
Indian Prime Minister Narendra Modi vowed a strong response in the wake of the worst attack on soldiers in decades.
Pakistan will return a captured pilot "as a peace gesture" to India, Pakistan's Prime Minister Imran Khan said on next day.
But the actual scenario seems to differ, it was reported later that the United States weighed in on the Pakistan Army through high-level military channels to release Wing Commander Abhinandan Varthaman within hours of his capture on February 27, making it clear to Rawalpindi that it was the only way to de-escalate matters. United States warned Pakistan of India's strong military response if their wing commander isn't released at the earliest.
We have seen in the case of Sarabjeet Singh (an Indian abducted and jailed by Pakistan police) that how Pakistan treats Indians into its side of territory. Mr. Sarabjeet was allegedly tortured to death and when his dead body was returned to India, it was later found that vital body parts of Sarabjeet were removed while he was still alive. So it's obvious that there's nothing like "peace gesture from Pakistan". If someone really wish to see a peace gesture, then they should see Shimla treaty signed between India and Pakistan post 1971 Indo-Pak war in which Pakistan lost miserably and around 90,000 of Pakistani soldiers who were initially kept as war prisoners were later released under this treaty.
Hence its clear that which nation wants actual peace and which nation use the term of peace only for causing propaganda at United nations and the rest of world. It seems Pakistan would never change its attitude but India has moved on with its motive to boost its economy and parallel help other countries in Humanitarian operations. Where Pakistan is seen as terror camping underdeveloped and unsafe nation for business, India's potential is being explored by great economies of the world.