Welcome to Ouachita Baptist University! What makes us different? For more than 130 years, Ouachita has been committed to encouraging a love of God and a love of learning.
Vision
Ouachita Baptist University seeks to foster a love of God and a love of learning by creating for students and other constituents dynamic growth opportunities both on campus and throughout the world. With foresight and faithfulness, Ouachita makes a difference.
Mission
Ouachita Baptist University is a Christ-centered learning community. Embracing the liberal arts tradition, the university prepares individuals for ongoing intellectual and spiritual growth, lives of meaningful work, and reasoned engagement with the world.
Values
Ouachita strives to be an academic community of vision, integrity, and service grounded in the following values:


Faith. We believe that life is lived most abundantly in response to the love of God through Jesus Christ.




Scholarship. We advance excellence in teaching, learning, research, and creative expression.




Growth. We foster broad-based education, encouraging growth in intellectual, spiritual, physical, and social domains.




Character. We affirm that respect and honesty undergird responsible citizenship and stewardship.




Community. We promote a vibrant community strengthened by diversity, sustained by common aims and supportive relationships, and committed to leadership and service on campus and beyond.
UNIVERSITY LEARNING GOALS

Through all its educational programs—curricular and co-curricular, classroom and experiential—Ouachita promotes the following goals for student learning:

1.  Intellectual and applied skills that promote competency and lifelong learning:
a.  articulate communication
i.   written
ii.  oral
b.  critical thinking
c.   creative thinking
d.  analytic reasoning
e.  quantitative reasoning
f.  scientific reasoning
g.  information literacy
2.  Engagement with the content and methods of the major domains of knowledge

3.  Heightened awareness of personal and social responsibility:
a.  civic engagement
b.  ethical reasoning
c.  personal integrity
d.  stewardship
e.  physical well-being 
f.  spiritual growth
4a.  Appreciation for cultural diversity

4b.  Development of intercultural competence for constructive engagement in both local and global contexts

5.  Depth of knowledge and skills in a chosen discipline or combination of disciplines sufficient to provide the foundation for advanced study, professional competence, and meaningful work.

6a.  Connect learning across disciplines

6b.  Apply knowledge and skills to solve problems
As a leading liberal arts university, Ouachita has earned a strong academic reputation. Combine all that with a close-knit campus community and you have a setting where students thrive academically, spiritually and personally.
Year after year, Ouachita is ranked among the nation's top colleges by such publications as U.S. News & World Report and Forbes. Our students also earn state and national recognition for accomplishments ranging from scientific research and business competitions to student publications and musical performances. We even host an annual Scholars Day to celebrate academic achievements.
We invite you to discover the exceptional education Ouachita provides. Our 12:1 student-to-faculty makes a huge difference. Our students get to know their professors on a personal level as role models and mentors. Beyond the classroom, campus life always is busy with Tiger Tunes, Tiger Serve Day, social clubs, intramurals, campus ministries – or just hanging out with friends at Dr. Jack's.
Take a few moments to learn more as you discover the Ouachita difference for yourself.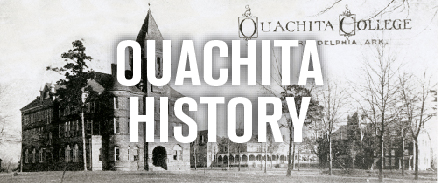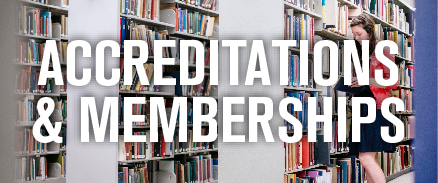 Quick Facts
Enrollment: 1,500 students from 30 states and 30 nations. Gender: Male 43%, Female 57%.  Minority Enrollment: 16%. Average Age: 20
Academic Tradition: Liberal Arts
Student-to-Faculty Ratio: 12:1
Prepared Graduates: 98% acceptance rate to graduate programs
Athletics: 25% of Ouachita\'s students compete on one of its 14 NCAA Division II athletic teams
Tradition of Service: Since 1997, Ouachitonians have volunteered more than 80,000 hours as part of Tiger Serve Day, a semi-annual community service event
Student Outcomes Data
Retention: 80% of freshmen return for their sophomore year
Graduation: 66% of entering freshmen graduate within six years
Student-Athlete Academic Success Rate: 77%
Post-Graduation Outcomes: 99% have a full-time job or are accepted to graduate school within 6 months