A recent survey predicts that every human in a day waste at least 2 hours in traffic jams, delaying their important processes.

A man sitting for minutes and hours in a car, is no less than a human bomb, increasing the cases of road rage, impatience, anger, stress etc. which is an eye opening and gravest issue for the population of metropolitan cities.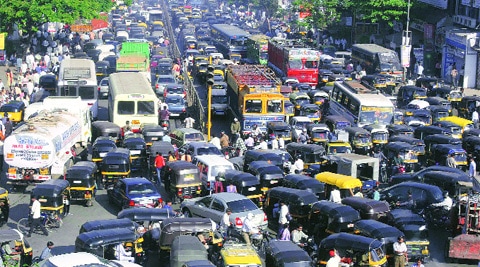 According to the people, commuting in metropolitan cities, at least two accidents take place every day showing the startling truth of the psychology of human mind, which is short tempered and lacks patience with pace of modernization. The instances of a bullet shot when way is not given or traffic police person killed by a school boy cannot be ignored in the history of road accidents, predicting the unsafe environment to everybody. The basic question is that why man is losing the basic ethics of patience and wit. Rage, abuse and impatience is never the solution for any problem or delay.
Also, the traffic police department is also to be blamed for the chaos of not operating traffic lights properly and for improper sign boards, which leads to menace. Only the challans or fines are not solution for jumping the signal or breaking of traffic rules. No other stone should be left unturned for failure of themselves.
Some of the solutions can be pondered upon, which can hinder the process of rage i.e., one should be prepared to avoid jam before 10 minutes, honking should be done by self and awaring others also.
Moreover, joining stress and anger management session can prove fruitful. Therefore, solution lies within oneself. It is WE, the aware and responsible citizens who can curb the root of road accidents.