Imagine you are preparing for an outing with your friends. Your dress is perfect, you didn't mess up your eyeliner, are way ahead of your schedule and, just when you decide to style your hair and comb it, a bunch of your locks come out with the comb!!
But it cannot happen!! You've been using anti-hair fall shampoo and conditioner for months! and just like that, your day becomes sour.
Now, it's a type of problem that everyone has suffered from more than once in their life.
I understand that the stress and anxiety over hair fall are more than that one time you were worried about the results of your paper you never studied for. But you should know one thing before burdening yourself that, hair fall is actually quite common!
Sometimes, even after using the best types of hair products and hair treatments, the problem of hair fall never goes away. Even if that flashy hair product ad might convince you to buy the product to reduce hair fall, chances are, they might not produce any results.
So, now you may be thinking, even after wasting thousands and thousands of rupees on hair treatments and products, it produces no result. Then what should I do about my hair fall? And you'll find the answer to your question, right here, in this article!
Yes, you figured it out. Today, I will share some home remedies to reduce your hair fall situation without any side effects!!
In this article, we will discuss five different types of home remedies used to reduce hair fall.
1. Egg Mask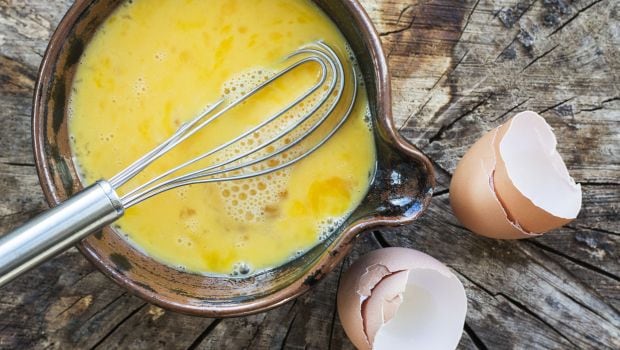 One of the most common and highly recommended procedures for reducing hair fall is using an egg mask.
Now I know you must be thinking, ew egg on hair? That's disgusting! It's going to smell so bad!!
Yes, it will smell bad, but the advantages far exceed such disadvantages. It contains nutrients such as calcium, magnesium, selenium, protein, phosphorous, potassium, biotin, lecithin, and folate. It also contains vitamins A, D, E, and K, which promotes hair growth and helps reduce hair fall.
Procedure to make the mask:
Crack an egg in a bowl and add 1 tbs of honey and olive oil to it.
Beat the components until it mixes well.
Use a brush and apply the mixture to your hair, starting from the roots till the tip thoroughly.
Keep it as it is for approximately 20-25 minutes.
Rinse your hair using a mild shampoo.
NOTE: For better results, follow this procedure once a week.
2. Onion Juice
Don't be fooled by its awful smell; while it may seem so, the onion juice contains nutrients rich enough to promote hair growth!
Onion contains sulfur within its contents which is helpful in collagen production. When there is an increase in collagen production, the production level of new and healthy skin cells increases which reduces hair fall and promotes hair growth.
Procedure to make the onion juice:
Take a couple of onions and grind them thoroughly.
Collect the solution produced by grinding in a bowl.
Take a ball of cotton and dip it in the juice produced.
Dab the moist ball over your scalp.
Leave it as it is for 20-30 minutes.
Wash it off with mild shampoo.
Repeat the procedure once every week.
3. Coconut Oil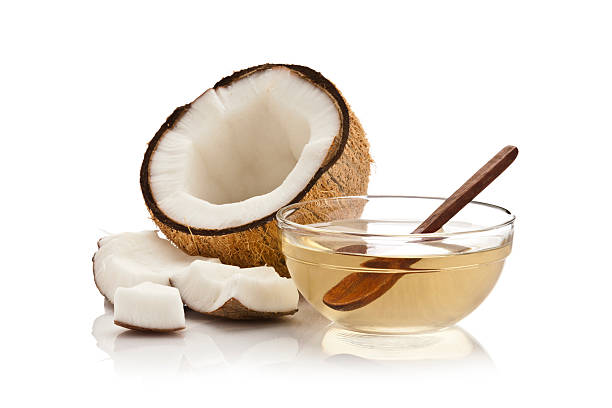 A method used for generations, coconut oil, has been used for hair nourishment for a very long time.
Remember those days when our mother and grandmother used to forcefully apply coconut oil before going to school? Well, it was never for nought.
Coconut oil contains various vitamins and fatty acids which, helps by providing nourishment to the scalp for faster hair growth. The lauric acid present in coconut oil helps to moisturize the hair and prevents it from split ends and breakage.
And the best part of using this is that it can be used for all age groups and skin types, be it sensitive or rough or dry!
4. Lemon
I know you must be shocked to see this ingredient on the list. You must be thinking, why is lemon here? Wait, lemon can prevent hair fall? Since when?
This may seem a little confusing, but trust me, it's not. Not everyone is aware of this, but lemon contains some properties which help in reducing hair fall.
They provide nutrients such as calcium, magnesium, Vitamin C, citric acid, flavonoids and pectin which, is very helpful for hair growth.
While Vitamin C helps in hair growth, citric acid reduces hair fall by preventing the loosening of hair follicles.
Procedure to use lemon for reducing hair fall:
Pick a lemon and wash it thoroughly with water to remove all the harmful chemicals like pesticides.
Cut it in half and squeeze it to collect the juice in a bowl.
Use it to thoroughly massage the scalp with the fingertips.
Leave it as it is only for 10 minutes, don't extend the duration.
Wash it off in lukewarm water using a mild shampoo and conditioner.
NOTE: To see the result, repeat this process once a week for at least 4-6 weeks. 
5. Fenugreek Seeds
Fenugreek seeds, known as 'methi seeds', is used as a home remedy to promote hair growth and increase scalp health.
It contains an ample amount of iron and protein that repairs the damaged hair follicles and promotes hair growth. Due to their anti-inflammatory and anti-fungal effects, these nutrients can provide the necessary nourishments.
Procedure to use Fenugreek seeds for reducing hair fall:
Soak two teaspoons of fenugreek seeds in water and leave it overnight.
The next morning grind it into a fine paste.
Apply the paste thoroughly on your scalp and hair.
Cover your hair with a shower cap (mostly preferable), and leave it for 30 minutes.
After 30-40 minutes, rinse your hair with cold water without using any shampoo.
Use this method once a week for better results.
So, that's it with this article! I hope you found these procedures easy and helpful. But remember one thing, even these remedies won't work if they aren't followed thoroughly!
So, share with us about your favorite remedy and how it helped you with your hair fall problem in the comments section below!