Something strange was happening to the acacia trees only on Lytton ,British Colombia.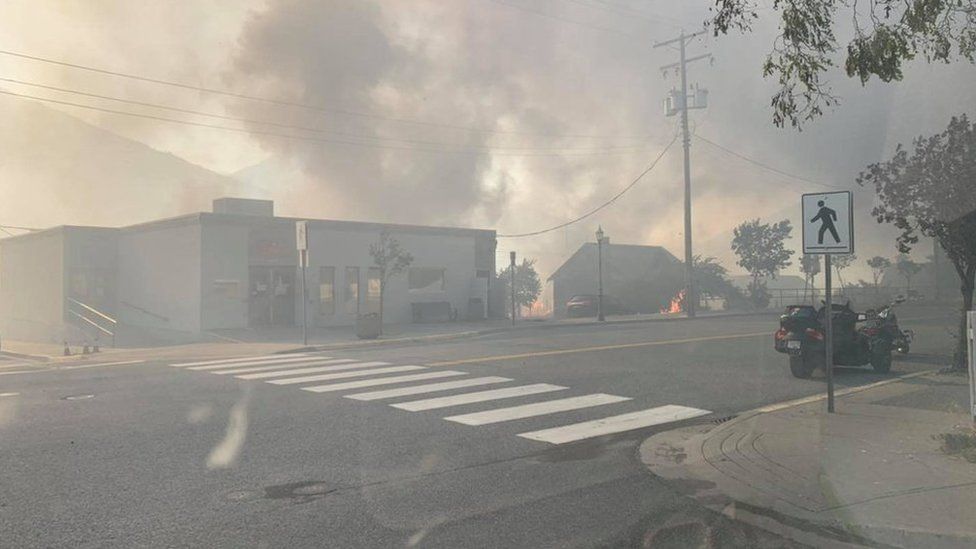 LYTTON FIRE:
Lytton, is a small village of just 250 to 300 inhabitants but there are about 1000 people living in the surroundings. Small town in western Canada had seen three days of extreme heat and it also broke the national temperature record by June 30 by rising to about 121.28 degree Fahrenheit (49.6 degree Celsius). People were unable to tolerate the heat and so does the trees. Hours later, Lytton was on fire and the village was destroyed to about 90 percent prompting government officials to issue new evacuation orders on Thursday.
LOSSES:
The town was destroyed up to 90 percent. Tress are no more and it brings a threat to environment and humans. The heatwave has claimed as many as 700 lives over the last one week in Canada alone, as per reports , while two people were reported to have died due to a raging fire by the heat in the village of Lytton in British Columbia. " Where many buildings stood is now simply charred earth", the village of Lytton said.
RESPONSE:
The escalating crisis sent Canadian Prime Minister Justin Trudeau into an emergency huddle with the country's incident response group as they discussed ways to combat it, focusing on British Columbia. At the height of the heat wave, more than 90 crew members flew to British Colombia to help the wildlife service. "90 percent of the town was destroyed", said Lytton mayor Jan Polderman.
LYTTON BEFORE AND AFTER: