The Ministry of Civil Aviation released certain draft policy for drones on Thursday which brings more safety features and appears to address some problems in India's nascent unmanned aerial vehicle (UAV) industry regarding the compliance norms outlined earlier.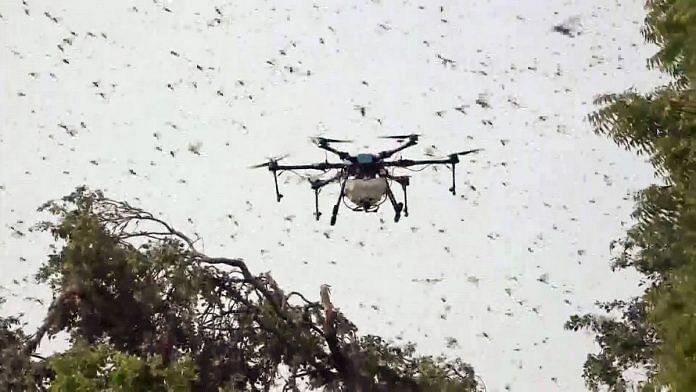 The draft policy, titled Drone Rules 2021, will replace the Unmanned Aircraft System (UAS) Rules 2021, which came into force in March this year. It is open for public suggestion till August,5. After taking the comments into consideration, the final rules are expected to be issued that will replace the stricter UAS rules.
CHANGES:
"On the premise of basis of trust, self-certification, and non-intrusive monitoring", the draft policy reduces the number of approvals required by applicants. It brings down the number of forms from 25 to 6 under the UAS Rules, and reduces fees for certain approvals. Also it proposes mandatory safety features like 'No permission – no take-off'. It provides easy process for transfer and de-registration of drones. There is no pilot license required for Nano drones Real-time tracking beacon and geo-fencing are to be quipped. Drone owners who don't have these installed will have to incorporate them within six months of the rules coming into effect, the draft policy states. Under new rules, manufacturer can develop their drone's unique identification number on digital sky platform through self certification route. According to this new policy, there will be no restriction on drone operations by foreign owned companies in India. The fees for using drones will also be cut short. The maximum penalty under new rules will becaped at rupees 1 lakh.
These changes has got a great thumbs up from the industry.
Arjun Aggarwal, MD of drone major Aero arc, said the change will "give impetus to an 'aatmanirbhar' drone eco-system". Scindia tweeted: "Drones are bringing the next big tech revolution around the globe with reduced costs, resources and time taken for operations. It is upon us to ride on the new wave and facilitate its uptake, especially among our startups".Dubey said "rules have to evolve" with the "pace of change in drone technology". "Drone Rules 2021 are just a step in that direction. Drone rules in 2025 and 2030 could be completely different from this. The government works closely with the drone academia and industry. In their success is India's success," he added.