360 Wander Writer
Welcome to Incredible India
Incredible India is the name of an international marketing campaign initiated by the Government of India to promote tourism in India in 2002 . The main aim of the campaign is to project India as a attractive tourist spot. The way used to launch this is to attract the tourists by making them known to the different aspects of Indian culture and history which makes India a special and unique one.
The rich cultural diversity of the country is the reason for the name "The Incredible India" . The different languages , festivals, culture, tradition and people in it make it prove that the name is perfectly a match for it. The ministry of India is credited with the coinage of the name "The Incredible India" in the year of 2002. In the year of 1972, Sunil Dutt started the campaign as an effort to promote the tourism in India . Before 2002 there was just normal efforts but after this effort the tourism of India was aimed to be made a professional one .Amitabh Bachchan has been appointed as the ambassador for 'Incredible India'. India is a unique land of vibrant colours, breathtaking landscapes and rich history.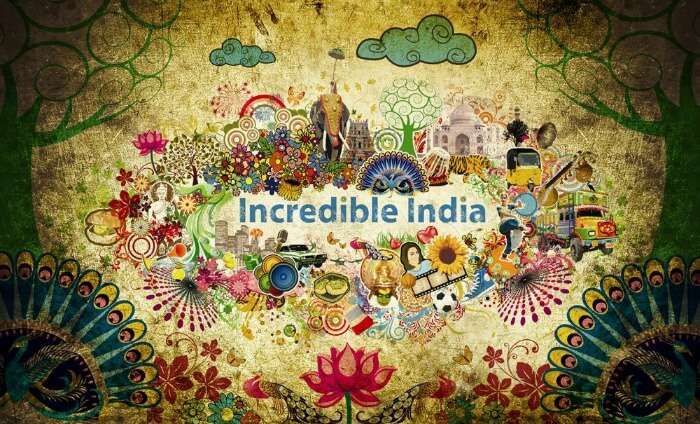 India has one of the oldest civilizations in the World. It is a place of multicultural experience and rich heritage. These attributes and continuous effort from tourism department made the country one of the most popular tourist destinations in the world. It extends its hands of beauty from the snow-covered Himalayan heights to the tropical rain forests of the south. It is the 7th largest country in the world. With its mountainous ranges it occupies a distinct geographical entity. It tapers off into the Indian Ocean at its end , Bay of Bengal on its east and the Arabian Sea on the west .
It stands proud by having the Largest Democracy in The World
It is the Birth place for the Four Ancient religions.
It has the highest Number of Official Languages
It owns a Postal Network ,which is the largest in the world
It has the worlds only floating post office.
The most followed Yoga originated in India
It has the World's highest Cricket Ground
The Most Number of Tigers and reserves.
Famous for hosting the world's tallest statue, known as the Statue of Unity.
It is the second largest producer of natural silk.