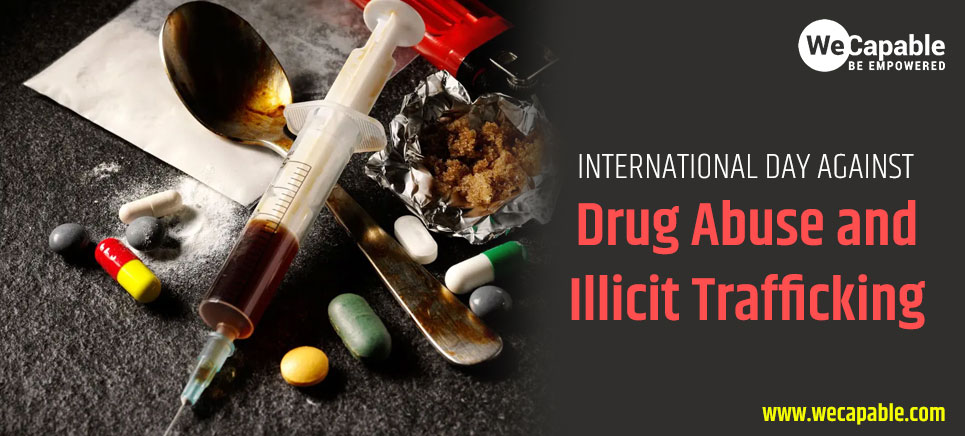 International Day Against Drug Abuse And Illicit Trafficking is observed on 26 June every year with the aim of creating awareness about issues related to drugs and strengthening action in order to make the world free of drug abuse.
The 2021 theme….
The theme ' Share facts on drugs, Save lives' has been promoted for combating misinformation and sharing drugs related facts as well as solutions for treatment to fight against the problem all over the world.
It aims to accomplish a vision of health for all based on Science and highlights important statistics from the yearly World Drug Report.
Significance….
International Day Against Drug Abuse and Illicit Trafficking is utilized to instill a feeling of responsibility in individuals all around the world, particularly children and teens. All around the globe, events are held in schools, colleges, workplaces and public areas to raise awareness of the overall issue, as well as the risks of drugs and their usage.
The United Nations, through its anti-drug misuse arm, the United Nation Office on Drugs and Crime raises awareness, advises authorities to avoid feeling the Narcotics Industry, and combats drug trafficking under the cover of legal medicinal enterprises.