TOPICS OF BOOK REVIEWS

:-
* Goodreads
* LibraryThing
* Reedsy Discovery
* LoveReading
* The Millions
* A Promised Land
* Alice's Adventures in Wonderland
* Luster
* The Tenant of Wildfell Hall
* Uncanny Valley
1.

Goodreads

:-
Review Styles: star rating, community reviews
It's impossible not to mention Goodreads when discussing book communities: it's the Facebook of book reviews — the ultimate social media platform for bibliophiles. If you've somehow managed to go this long without stumbling upon this omnipresent site, here's the run-down: you can use Goodreads to organize, display, and discuss your virtual bookshelf with other users.
Goodreads recommendations are based on your listed interests. You can follow authors and book influencers ranging from Celeste Ng to Bill Gates. This allows you to see all their reviews, which vary from compact one-liners to critical analysis, and watch the new reviews roll in. For a quick verdict, just take a look at the star rating that they give the book.
Also if you like to browse lists, Goodreads compiles the best and most popular books for every genre. There's also the annual Goodreads' Choice Awards to celebrate each year's new releases, where you can cast your vote or peruse the list of contenders to find a new book to read. It's a site for every kind of reader, with abundant ways to comment and interact
2.

LibraryThing

:-
Review Styles: star rating, recommendation, community reviews
This is the OG of all online book catalogues and discussion boards — take a look and you'll see that it's an oldie but a goodie. Of course, the basic functions of LibraryThing are rather similar to Goodreads: there are millions of books that readers can add to their lists, as well as review with star ratings.
While the interface harks back to the earlier days of the world wide web, LibraryThing has a secret weapon that'll appeal to all readers, especially modern ones: their Zeitgeist. This page displays the crème de la crème of the whole site, from the most popular books to the hottest reviews, which is updated constantly. Just a glance shows that the readers here know how to read between the lines and wield their words!
So if you're hoping to read or share some in-depth literary thoughts with fellow sharp-minded users , LibraryThing is the site to browse. (You can even access it without creating an account!)
3.

Reedsy Discovery

:-
Review Styles: star rating, recommendation, editorial reviews, community reviews (video option available)
Now, if you're searching for some hidden gems to peruse, Reedsy Discovery's got your back. While our blog features everything from classics to contemporary hits, Discovery's specialty is indie publications, many of which are accompanied with succinct comments from experienced reviewers. There's no better way to broaden your horizon!
Moreover, if casual and creative reviews are more your cup of tea, then rejoice: the burgeoning community of readers on Discovery can leave comments, one-line reviews, and video reviews (calling all Booktubers!) on just about any book. It's a fun and interactive way to geek out over your favorite reads and discover all the coolest new titles you won't find anywhere else.
4.

LoveReading

:-
Review styles: staff and guest contributor reviews
Though it's UK-based, this prolific site caters to audiences around the world. LoveReading is strictly a reviewing site, with a base of staff writers and carefully selected contributors, so you know the reviews are top-notch. The staff often give quite personal reading experiences in their reviews, which make their recommendations very endearing, like they're from a close friend. They even offer you presents — well, if you think of giveaways as presents!
LoveReading covers books from every genre you can think of. They also have weekly, monthly, and yearly list features to keep you up to date with the latest stellar releases, so you'll never be in want of something to pore over.
5.

The Millions

:-

Review styles: professional and guest contributor reviews
In search of reviews that really dive into the themes, metaphors, and overall executions of interesting and highbrow books? The Millions has got you covered.
Written by a collection of seasoned critics, these reviews are speckled with memorable quotes, elegant analysis, and plentiful comparisons to other works — which means extra reading recommendations for you! If contemporary and literary fictions are your go-tos, then The Millions is the site for all your lit nerd needs.
6.

A Promised Land

:-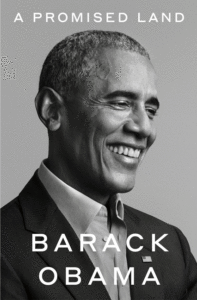 A book review rarely leads to a segment on The 11th Hour with Brian Williams, but that's what happened to Nate Marshall last month. I love how he combines a traditional review with a personal essay—a hybrid form that has become my favorite subgenre of criticism.
"The presidential memoir so often falls flat because it works against the strengths of the memoir form. Rather than take a slice of one's life to lay bare and come to a revelation about the self or the world, the presidential memoir seeks to take the sum of a life to defend one's actions. These sorts of memoirs are an attempt maybe not to rewrite history, but to situate history in the most rosy frame. It is by nature defensive and in this book, we see Obama's primary defensive tool, his prodigious mind and proclivity toward over-considering every detail."
7.

Alice's Adventures in Wonderland

:-
I'm a huge fan of writing about books that weren't just published in the last 10 seconds. And speaking of that hybrid form above, Merve Emre is one of its finest practitioners. This piece made me laugh out loud and changed the way I think about Lewis Carroll.
"I lie awake at night and concentrate on Alice, on why my children have fixated on this book at this particular moment. Part of it must be that I have told them it 'takes place' in Oxford, and now Oxford—or more specifically, the college whose grounds grow into our garden—marks the physical limits of their world. Now that we can no longer move about freely, no longer go to new places to see new things, we are trying to find ways to estrange the places and objects that are already familiar to us."
8.

Luster

:-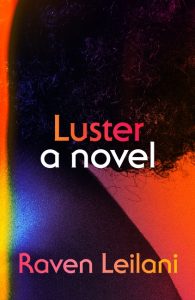 Once again, Sehgal remains the best lede writer in the business. I challenge you to read the opening of any Sehgal review and stop there.
"You may know of the hemline theory—the idea that skirt lengths fluctuate with the stock market, rising in boom times and growing longer in recessions. Perhaps publishing has a parallel; call it the blurb theory. The more strained our circumstances, the more manic the publicity machine, the more breathless and orotund the advance praise. Blurbers (and critics) speak with a reverent quiver of this moment, anointing every other book its guide, every second writer its essential voice."
9.

The Tenant of Wildfell Hall

:-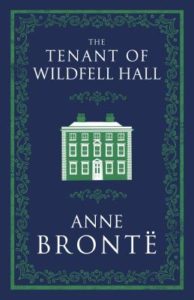 Restoring the legacies of ill-forgotten books is one of our duties as critics. Grady's take on "the least famous sister in a family of celebrated geniuses" makes a good case for Wildfell Hall's place alongside Wuthering Heights and Jane Eyre in the Romantic canon.
"[T]he heart of this book is a portrait of a woman surviving and flourishing after abuse, and in that, The Tenant of Wildfell Hall feels unnervingly modern. It is fresh, shocking, and wholly new today, 200 years after the birth of its author."
10.

Uncanny Valley

:-
Muhammad is a philosophical critic, so it's always fun to see him tackle a book with big ideas. Here, he makes an enlightened connection between Wiener's Silicon Valley memoir and Michael Lewis's 1989 Wall Street exposé, Liar's Poker.
"Like Lewis, Wiener found 'a way out of unhappiness' by writing her own gimlet-eyed generational portrait that doubles as a cautionary tale of systemic dysfunction. But if her chronicle acquires anything like the must-read status that Lewis's antic tale of a Princeton art-history major's stint at Salomon Brothers did, it will be for a different reason. For all her caustic insight and droll portraiture, Wiener is on an earnest quest likely to resonate with a public that has been sleepwalking through tech's gradual reshaping of society."
Referance Link: