"Excellent customer service is the number one job in any company. It is the personality of the company and the reason customers come back. Without customers there is no company."
An exciting endeavor is to have your own business and company. At first, you start with its services all alone. When you grow gradually, you employ staff to help you out. A company receives its prestige with the amount of staff in it because people usually estimate a company to be 'big' because of the amount of people working in it and also because of its quality services that attract a plethora of customers! The amount of people working in it signifies the economic condition of the company which acts as a step towards effective branding! However, this doesn't imply employing all types of unskilled labor just for showing off your prosperity! Of course, you require skilled individuals to inflate the balloon of prosperity because they would be representing your company. You don't want a bad impression of your company and its services because of certain amateur employees who would make you lose even your 'family customers'. When I refer to family customers, I pinpoint towards the regular ones who never fail to pay us a visit and always prefer our brand over the other!
Creating such regular customers requires a great deal of time and patience because you are expected to reach the core of their hearts and win their trust. How will this happen? Surely, by establishing friendly relations with them, solving their queries patiently, providing them the best quality services, interacting with them, being available at all times, and offering to solve their difficulties while using your product or service.
What if I tell you that these qualities could be assigned in a single person who could take this position and help you set things straight? Yes, you guessed it right. The Customer Service is a great initiative to establish and maintain all of the above qualities of your company. The goal of any company is to create convenience for customers. Customer Service is the greatest convenience you could ever offer because the genuineness of your company isn't under threat and people feel free to interact in a friendly manner conditioned to the personality and skill of your customer service!
If your company isn't prospering despite having this service then ask yourself and provide a Yes or No answer to the below questions to arrive upon a conclusion!
Is your customer service timely?
Is your customer service friendly?
Is your customer service patient when dealing with consumer problems?
Is your customer service an extrovert with bold orating skills?
Is your customer service having a high pitched and audible conversational tone?
Is your customer service fluent in formal talk and good in vocabulary?
If the answer to all of these is a big Yes, then you are currently on the safe side but if, even one of the questions has No as an answer then expectation of heavy gains from the company must be deflated! A customer service needs to have all of the above qualities to ensure success, reputation, brand, and image of your company in the market!
Let's consider our own experience. Vodafone would be a good example to go on with.
Imagine that company without a customer service. Would you ever go for their services? Whenever we have network issues or balance issues, we instantly phone the customer service for help and they update us regarding their recent development due to which perhaps the issue has occurred. Now, what if there was no customer service? We lose our internet connectivity suddenly for hours together and have nobody to confront to regarding the same! We feel helpless and impatient without internet because the world can't survive without it today. We have nobody to ask regarding this and after encountering such issues several times and with no possible interaction, we decide to leave the company and its service once and for all!
So, that's the beauty of Customer Service. They help maintain good interaction with the consumers which is so very essential when handling a company! Customer Service acts as a mediator or a link between the head (CEO) and consumers. They have the authority to speak on behalf of the head or CEO and transfer calls to the CEO for the consumers, if needed!
That eases some of your burden as a boss, doesn't it? After all, a boss has several other affairs to look after, like trimming and shaping the services of the company in accordance to the desires of consumers through online surveys for which mailing lists are vital. That too comes with its own hefty steps. Creating a website and providing a follow button while allowing people to jot in their addresses or creating surveys with mailing facility at the end while enquiring regarding the problems of consumers. Since, digital marketing is so great in demand today, one can't possibly ignore these pivotal steps in the process and compromise with the reputation and smooth functioning of one's company!
That should explain the Importance of Customer Service as a whole. So, if you are the CEO, work on the services that you offer while your Customer Service responsibly blurts those services out to your consumers while maintaining effective interaction! Unity is strength, isn't it?
However though some of the answers to what customer service means to you are subtly a part of that long paragraph above, let me provide a brief list of answer samples that could help nail your interview!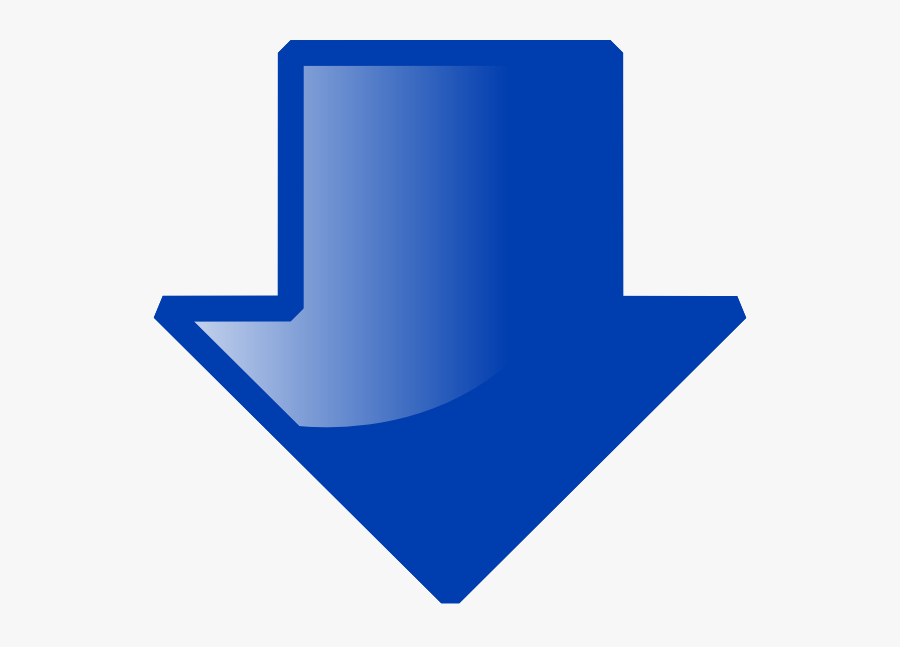 Amazing Customer Service is like receiving an additional dollar from your parents as a gift or that extra icing on your favourite cake! Good customer service makes the customer enthralled with your honey dipped marketing as they start feeling sweetness being overloaded!
With Impeccable Customer Service, you are one step away from evangelism marketing.
Customer Service is the art of effectively persuading the customer into always preferring you over the others. That's exactly why, the first impression of your customer service would decide the return of your customers in the future!
Customer Service is like holding a magic wand and pulling the customers in a state of trance so that they are completely convinced of being your regular or family customers!
Great Customer Service is associated with the feelings of gigantic loyalty and ethics inclined towards your job and clients! Thus, customer service is an ethical mannerism of mesmerizing your customers!
Customer Service is considering your clients as guests and paying them hospitality in the most respectful manner as possible.
Customer Service is actually like coining customer rights and accepting fundamental customer service duties oneself wherein customers' rights and your duties can't be violated!
Customer Service is like laying out your resume during an interview wherein constant frustration and nervousness prevails pondering over whether or not our work will be approved.
Customer Service is like giving a competitive examination wherein your answers would determine your marks.
Customer Service needs to be relevant and interesting. Thus, it is the medium of customer satisfaction wherein you don't fail to reveal the additional perks your customers are exposed to!
Ever seen the advertisement of Oreo cookies being dipped in milk? The ancillary concept of a glass of milk is that efficient customer service which compels and tempts the mob to definitely try the cookie out!
It isn't necessary to appoint extra staff for customer service because the owner is enough to introduce his services or products in a creative manner so as to indirectly highlight the benefits and the reason for customers to always grace his arena of the 'best available products'.
Customer Service is like getting your customers ride the giant wheel of words so as to help them enjoy the amusement park of your business to their fullest!
Customer Service is gently abutting the customer's heart through cupid arrows of words thereby making them fall for your services.
A service that shows a complete disclaimer of the quality of your brand or business. It's the major factor in helping customers decide whether or not, you are worth their expenses!
Customer Service is like that short trailer which effectively covers the interesting parts of your business in order to bond and attract customers towards checking your business out entirely. Of course, if the trailer is amazing one can naturally assume the movie to ace the theatres!
Customer Service is like dropping before the customer, a transparent veil that only allows partial vision with regards to mellow and patient wordings!
Customer Service is making people blindly trust your commodities so that no finger be pointed at the quality or making of your products and services! Humans have a myopic vision with respect to shopping which makes them easily trust the value of a commodity if a dozen sweet words are shot at them which is why, customer service comes in handy, making it simpler to generate a surplus.
Customer Service can be compared to the clouds wherein fluffy and picturesque words float about the vast sky of your business to make it look genuine and impressive.
Customer Service is a term coined for genuine, honest, patient, committed, devoted, and determined approach towards your business and clients. In short, the collection of perfect ethical behavior is a simple way to win your customers' heart because the quality of your services is solely based on the characteristics and attributes you exhibit.
Every one of us loves a wee bit of flattering and advice. Customer service does this job. However, along with a few flattering remarks customers also require help with selecting the most suitable product or service according to their personality and budget. During times as such, customer service comes to the rescue wherein we, as businessmen patiently advise customers to opt for the right commodity on the basis of their need.
Customer Service is like accepting a little amount of your favourite creamy cake and offering a whole lot to the customer to create a grand impression in their hearts!
Customers are satisfied when you are with your duties. Thus, customer service is understanding that your job is to impress a hell lot of customers through your sweet words no matter how many attempts of profits fail initially!
Customers come out of the blue. Customer Service is like military training wherein one has to constantly remain alerted of the next approaching client as well as prepare oneself for the most satisfactory interaction every single time.
Considering the word Customer Service closely, one can figure that it actually is a service which means treating every customer equally without any bias or enmity and composing truthful and honest words from which you vow to never back off!
Thus, I would conclude stating that customer service is a highly dignified job wherein each and every customer is given careful attention thereby not disappointing them. The better your service, the more customer satisfaction can be guaranteed, and the better surplus can that particular company experience. Customer service thus, is that quintessential morality that you exhibit in order to win the hearts of your clients who would in turn fetch you potential customers with their precious feedback. Of course, one shouldn't request customers to recommend their business to others. Why not leave a lasting impression with the quality of your services instead so that good feedbacks automatically drop from their mouths? In short, customer service focusses on the quality aspect, the way you interact and not the amount of words you chose to interact. The perfect marketing skills that you used in an ethical manner and not the incessant blabbering simply praising the product. Why not from now on, focus more on the quality aspect of our services rather than trying to thrust our commodities at a rapid pace without even trying to fine tune our services to emanate customer satisfaction? So, let us work with love and show the same to our customers so that they definitely feel the need to revert.
Happy Business-ing!