Apple sells millions of iPhones every year. In the year 2018, the tech giant reported selling close to 47 million units worldwide. But not all markets are created equal. India has been one of the hardest countries to crack for the Cupertino giant. Although it's been over a decade since Apple began selling iPhones in India, the company can't seem to get a big bite of the world's second-largest smartphone market. India is a very price-sensitive market, which means that people pay a lot of attention to what value they are getting out of the price that they are paying for a particular product.
In the case of Apple, there's a lot of premium being paid for the brand itself, and that's where the price-conscious Indian consumer thinks about that if they are getting the same kind of features or specs from another phone that they can get a lower price, that makes it tougher to sell something at a much higher premium. Apple is definitely feeling the pressure. Samsung and Xiaomi accounted for the majority of smartphone sales in India in quarter three of 2018, garnering 22 percent and 27 percent respectively of the smartphone market. In contrast, Apple made up only about 1 percent of India's smartphone market share, trailing behind Chinese phone makers Vivo and Oppo. It's also worth noting that the premium smartphone market in which Apple operates still makes up less than 5 percent of the overall smartphone market in India.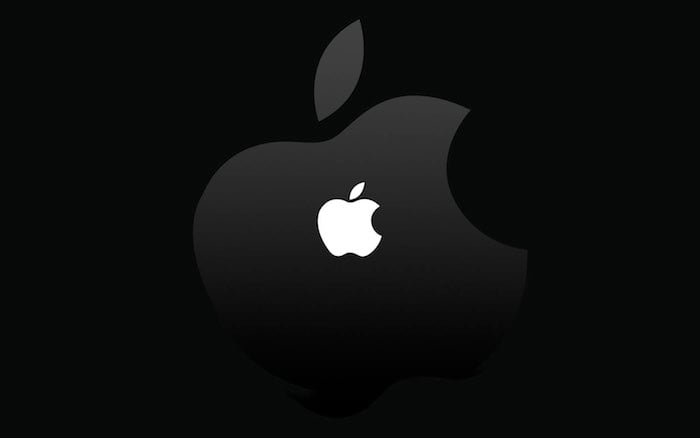 Most of the smartphones in India that sell, they are below $200 and Apple does not have any play in that segment. This environment is one that competitors like Samsung have begun to adapt to. The South Korean powerhouse is launching its Galaxy M series budget smartphones to appeal to the Indian market. In contrast, Apple doesn't seem too keen on changing up its India strategy. I got some ideas for you, OK? I talked to some people at Walmart yesterday. An arrangement with Walmart Flipkart to take over India with a budget phone rather than doing it piecemeal? For us, we're about making the best product that enriches people's lives. And so, we're not about making the cheapest. For us, what we've seen is, there's enough people in every country in the world that we play in that we can have a really good business by selling the best phones. Still, some tech investors see Apple as being out of touch with the India market. You think they are going to slash prices? I think they have to. How can you sell a $1,000 phone in a market like China where the GDP per person is $10,000? In India it's $2,000. And if you go back to the September earnings release, they talked about the fact that India was way below where they thought.
Well, if your average GDP person is $2,000 and you're trying to sell a $1,000 phone, it's gonna be probably pretty hard to sell it. They probably want to eat. Another issue for Apple: stiff tariffs. I think iPhones have a specific disadvantage in the India market because of the local regulation. There is a very high import duty on the phones that are not manufactured locally in India. So for most of the big players in the India market, they are manufacturing locally so they do not have to pay that high import duty. Samsung has been manufacturing phones in India since 2007 and just last year opened the world's largest mobile phone factory on the outskirts of New Delhi. Chinese phone makers Xiaomi and Oppo have also invested millions of dollars to build manufacturing plants in the country. That's not to say Apple has completely ignored India.
The tech giant already manufactures its lower-cost iPhone SE and iPhone 6s models locally, through a partnership with Taiwanese manufacturer Wistron. This year, Apple is also expected to move its production of the iPhone X series into Foxconn's plant in southern India. If you look at how we've done over the years, we've gone from a $100-$200 million business to last year we had we exceeded $2 billion. That $2 billion was flat year over year after a rapid rapid growth. And so we have more work to do. We'd like to put stores there. We would like some of the duties and so forth that are put on the products to go away. But even with its local hardware production push, Apple still fails to provide Indians with a robust software experience.
Apple has introduced turn-by-turn navigation for the India market. Before that, that significant part was missing. And beyond that, there's not a lot of customization that Apple has done for the India market. There are not a lot of apps that specifically cater to the India market. Past complaints for Apple Maps also included missing major landmarks and having very sparse data of cities and towns. But again, Apple is working on a solution. The company has hired thousands of engineers at its mapping facility in Hyderabad to improve its services. Apple Pay is also not an option in India, though similar payment services from Samsung and Google have already been rolled out. Finally, unlike in most other markets, Apple can't rely so much on its brand recognition to sell devices in India. The other challenge for Apple in India is that it cannot have its own retail stores or own Apple stores because of some regulatory issues, which means it has to have partners on the retail side, whether it's the Apple premium resellers, which you see in many other countries as well, or with the third-party resellers. In order to have a larger presence in the market.
Apple has to have partnerships with thousands of these resellers, which in a country as big as India, can be challenging. Apple is still a premium status symbol for many Indians, but one that is out of reach for the majority of the population. With phones from Chinese brands like OnePlus, which was India's best selling premium smartphone brand for the second quarter in a row, offering similar features at a fraction of the cost, Apple may have a very tough time getting a bigger slice of the India market.
Categories: book reviews, Business, Editorial, Education, Entertainment, Guest-Posts, India, Jobs, law and order, Literature, News, News Analysis, Personality and Self Help, Science, social issues, World