Hello readers I am the intern of HARYALI organisation and want to share the best cartoons of our 90s which were unforgettable and in fact today also we can see them and have a fun and laugh time while doing this.So here are these best cartoons which remembers you your childhood time and you will be back to your childhood .Hope you all like this article😊
1.Tom & Jerry: This one is evergreen. It has managed to remain a classic and has both adults and children gaga over its simplicity and happiness-inducing episodes. It had a plethora of life lessons for its viewers as it traced the cat and mouse trajectory. Friendship, madness, goofy tales, rivalry – you name it, the show had it!
2. The Scooby Doo Show Ah, that lovely dog and Shaggy, who can ever forget Scooby doo? It was innocent and simply effervescent. Scobby Doo and his gang were adept at solving mysteries and to top it all off, it was hilarious to watch their antics, episode after episode. Everyone fell for that adorable, goofy dog!
3.Noddy: is the protagonist of the series. He is an imaginative young wooden boy who lives in Toyland. Although he is characterized as a kid with a kid's imagination and fears, in Toyland he also serves as the main taxi drive.
4. Oswald : is a safety-conscious but fun-loving octopus who lives in an apartment complex in Big City with his dog, Weenie. His neighborhood is peopled with colorful characters like his pal, Henry the Penguin, Madame Butterfly, who runs the Big Diner, and her daughter, Catrina Caterpillar. Oswald likes to play the piano and sing, and he always does whatever he can to help his friends and neighbors.
5. The Powerpuff Girls : Somehow, a scientist using a recipe to create three perfect little girls resulting in pint-sized heroes turned out to be one of the most feminist and addictive cartoons of the era.
6.Recess :Class hierarchies received a thorough examination in the bright Recess, which revealed the inner workings of the complex social system that rules playgrounds everywhere.
7.Popeye :the Sailor is a fictional muscular American cartoon character created by Elzie Crisler Segar. The character first appeared in the daily King Features comic strip Thimble Theatre on January 17, 1929, and Popeye became the strip's title in later years.
8. Richie Rich:A rich young boy finds his family targeted in an inside job and must use his cunning to save them.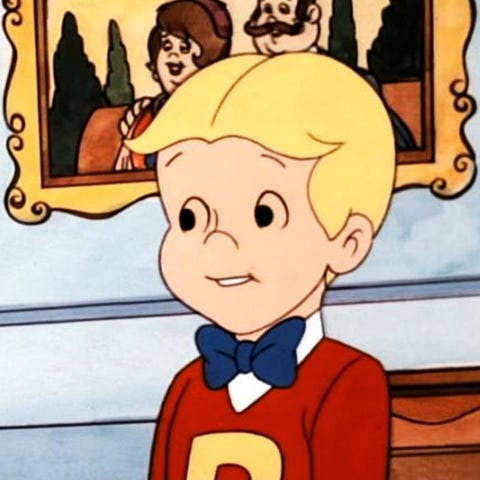 9.Bob the Builder and his machine team are ready to tackle any project. Bob and the Can-Do Crew demonstrate the power of positive thinking, problem-solving, teamwork, and follow-through. The team always shows that "The Fun Is In Getting It Done!" Bob the Builder can be seen building, digging, and hauling.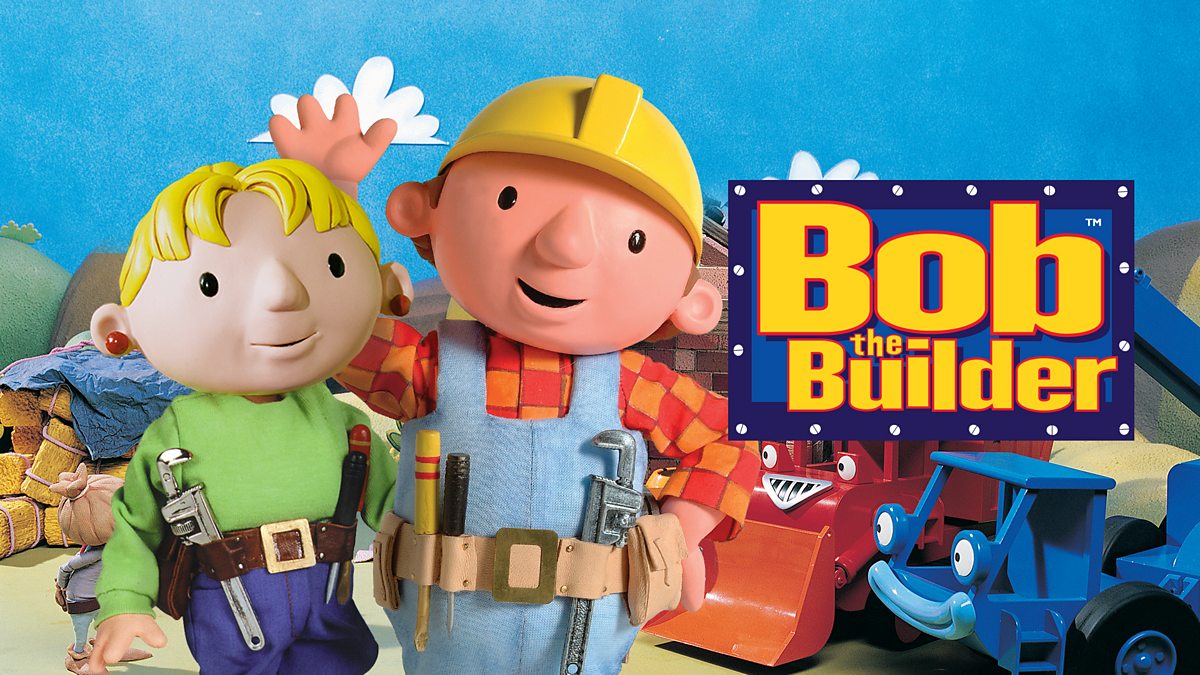 10. Johnny Bravo is a blond egomaniac who just loves pretty women. With spoofs of Schoolhouse Rock! (1973), The Twilight Zone (1959), and other television shows and movies, Johnny Bravo, along with his mother Bunny and his cute neighbor Suzy (Mae Whitman), Johnny learns more about life – the hard way. 
11. Mickey Mouse takes on new adventures finding himself in silly situations in different settings.
THANK YOU 😊