In today's society, we are all witnessing how social media is evolving on a daily basis. The majority of individuals on the planet use social media. This is very popular among the younger generation. Even if you look at statistics, you will find the same scenario. Every day, the popularity of social media grows. The effects of social media on youngsters are also seen in other aspects of our life.
Social Media Trivia: Brush Up Your Knowledge
Here are some statistics that were done on social media.
The average time spent by the people per day on the social network is 1.72 hours.
For the teenagers, the numbers are much higher which is up to 27 hours per week.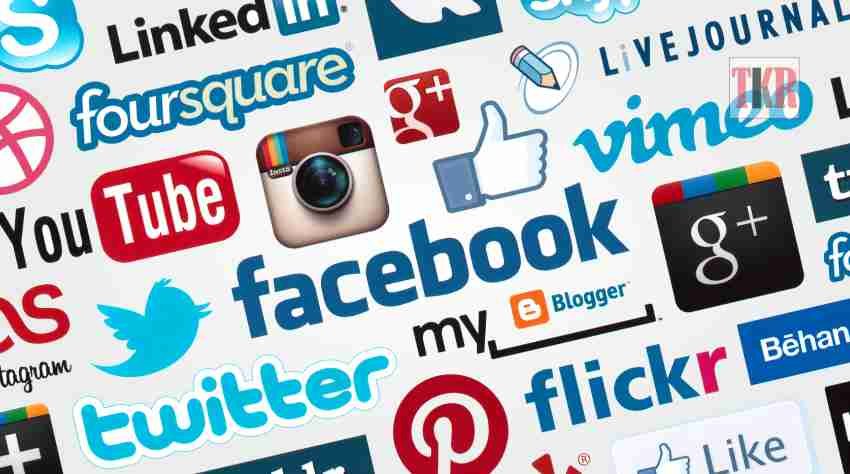 In today's society, social media has become an integral part of many young people's lives. Many young people continue to engage in social media without stopping to consider the influence of social media on youth. The consequences might be beneficial or bad, but they are usually detrimental if they are not linked with a commercial or professional purpose.
It is a major issue for the majority of people in today's society because what is more important?
Is it more essential to be concerned about "Facebook" friends than those with whom we meet face to face in our everyday lives? What is the long-term influence of social media on today's youth?
There are many advantages to using sites such as Twitter, Facebook, Pinterest, LinkedIn, Tumblr, Google +, Gaming sites, Instagram, and blogs, but there are also many disadvantages. If we want to make sound decisions, we must go deep within ourselves and conduct extensive study on the subject.
Positive Impact of Social Media on Youth
It keeps connected to their friends when they are not able to see each other always when they want to.
Social media keeps you updates about the important things that are going across the globe currently or maybe in your locality. It is a great benefit to know about everything just by the simple click of your finger.
The youths have the perfect place to express themselves in such a way in which they won't be allowed to do in public. This is something which makes the youth feel better about them and they hold some position in society.
It helps you in developing social skills and the best part is that a number of friendships can begin from the social website. Youths generally like make new friends and know about others as much as they can. All of this is possible with the social media platform.
One more interesting impact of social media on youth is that it feels fun to interact with peers rather than talking to them face to face.
Negative Impact of Social Media on Youth
People in today's age place such a high value on social media that it has become their top priority. They like being on social networking sites and neglect all of the things that should come first for them, such as family, sports, and school.
We can only see the virtual aspect of a person on social media sites. This implies that we can only see the aspect that they want us to see. Many people strive to present themselves to others as someone they are not.
Young people have a bad tendency of bullying their classmates, which is understandable to some extent. However, when it comes to cyberbullying, it has a significant impact on the other peer because it may appear on anyone's newsfeed and quickly go viral. Such factors can sometimes lead to despair and suicide ideation.
Some young people are extremely susceptible to influence. They may feel the urge to modify their physical appearance and compare themselves to everyone they see on social media.
Social media provides a powerful temptation. It might become an addiction for the young and cause them to get distracted.
Positive Impact of Social Media on Youth in different Sectors
Educational Aspects
Social media allows teachers to quickly interact and connect with students and others.
Students have free and simple access to internet sites where they may obtain all of the information.
Grades have improved, and the rate of absentees has decreased.
According to a poll, around 59 percent of schools confess that their students use social media for instructional purposes. In addition, 50 percent of them utilise social media to discuss school tasks.
Political Aspects
The participation of the voters has increased. The users of the platform of Facebook have admitted that they get the inspiration to vote in an election when they see online their friends have voted too. A survey reported that those who visited Facebook more than two times in a single day were more likely to attend a political meeting or rally- 43% more people said that they are sure to vote.
Social media gives birth to the idea of change in politics. Social networking gives the social movement cheap as well as a quick method for distributing the information and make the people come together.
News/ Awareness
Around 30% of the people of America get their news from online. The information in the social networking sites spreads much faster than any other forms of media.
More than 50% of people in the world nowadays get the breaking news from a social media platform
The social networking sites provide the benefits academic research to the people along with the online access. This helps the people to get access to the resources that were unavailable before
The people who use the platforms of social media get empowered and informed to change their communities and themselves.
Social Aspects
With the help of social media, people can communicate with friends and this enhanced communication online strengthens the relationship between them. Survey says around 52% of the teens that remain online say social media have helped them with their friendships and around 88% of the people say that staying online has helped them stay in touch with the friends they don't see regularly.
As said earlier, young people always have this tendency to make new friends. Around 57% of the teens that remain online say that they make new friends on social media.
Jobs for the Youth
Social media is one of the best ways for marketing products, connecting with people and find business opportunities.
It helps the employers to get the employees and those who are in search of new jobs. Around 87% of the job recruiters have found their employers through LinkedIn, around 30% through Facebook and 15% through Twitter.
The social media sites are the reasons for creating thousands of job opportunities for the people and they have brought new avenues of income.
Negative Impact of Social Media on Youth in different Sectors
Work/School
Social media helps the students to cheat on school assignments and for those who work can get some idea about their work.
If social media is used on a light scale, it will help the students to improve their grades. However, for those students who are heavy users, their grades tend to fall incredibly. A study shows that students who are using Facebook have an average GPA of 3.06 while those who don't use Facebook have an average GPA of 3.82.
On average of 106 minutes in every 90 minutes that is spent on Facebook college students drop their grades to12.
The social media platform affects the productivity of the employees to .51%. These workers are generally between the age of 25-34 and check their social media during work.
Lacking Privacy
One thing that is seen common among the young people is they often get too open in the public and share their personal information. Most of the people don't read the privacy policies and are unaware that their information that the information is read by the insurance companies, advertisers and the IRS.
They expose themselves to the governmental and corporate intrusions. The justice department of the US gather hundreds of pieces of information from the social networks and email every year.
Cyber Bullying
One of the very prime negative impact of social media on youth as some of the negative minded individuals use it for bullying someone.
People use it for sending intimidating messages to others that sometimes create trauma for the others as well.
Misinformation or false propaganda is another negative impact of social media on youth.